Franke Tobey Jones Retirement Estates
Assisted Living
Independent Living
Nursing Homes
Continuing Care Communities
Memory Care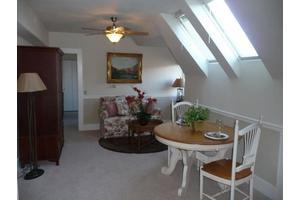 Description of Franke Tobey Jones Retirement Estates
Established in 1924, Franke Tobey Jones is a not-for-profit organization. Tudor-style residences are located on 20 acres of beautifully landscaped grounds adjacent to 700-acre Pt. Defiance Park in Tacoma's historic North End. As a Continuing Care Retirement Community, Franke Tobey Jones offers multiple Independent residences for active retirees, with the peace of mind of lovely Assisted Living, 24-hour Health Care and Memory Care facilities steps away. The 6,000 sq. ft. Wellness Center, Bistro Café, Beauty Shops, engaging activity calendar, putting green and Senior University round out the picture of gracious and energetic retirement living. There are no entrance fees except for the Duplexes and Garden Apartments (independent living). Entrance fee fully vested after 5 yrs. Priority access to Assisted Living, memory care and skilled nursing. We are surprisingly affordable!
Photos of Franke Tobey Jones Retirement Estates
Tour Franke Tobey Jones Retirement Estates
The best way to get to know a community is by scheduling a tour. See the facilities, meet the staff and residents, and get a feel firsthand what it's like to live at Franke Tobey Jones Retirement Estates.
Map of Franke Tobey Jones Retirement Estates
Costs at Franke Tobey Jones Retirement Estates
Continuing Care Communities
Continuing care retirement communities (CCRCs) are multi-level care facilities that combine residential accommodations with health services for older adults. The goal of a CCRC is to allow residents to receive the appropriate level of care across a continuum, from independent living to assisted living to skilled nursing care, as their health status changes and without having to move out of the retirement community.
Reviews of Franke Tobey Jones Retirement Estates
Nearby Senior Communities
Expand your provider search by geography and care type.