Heritage Green of Hanover
Memory Care
Assisted Living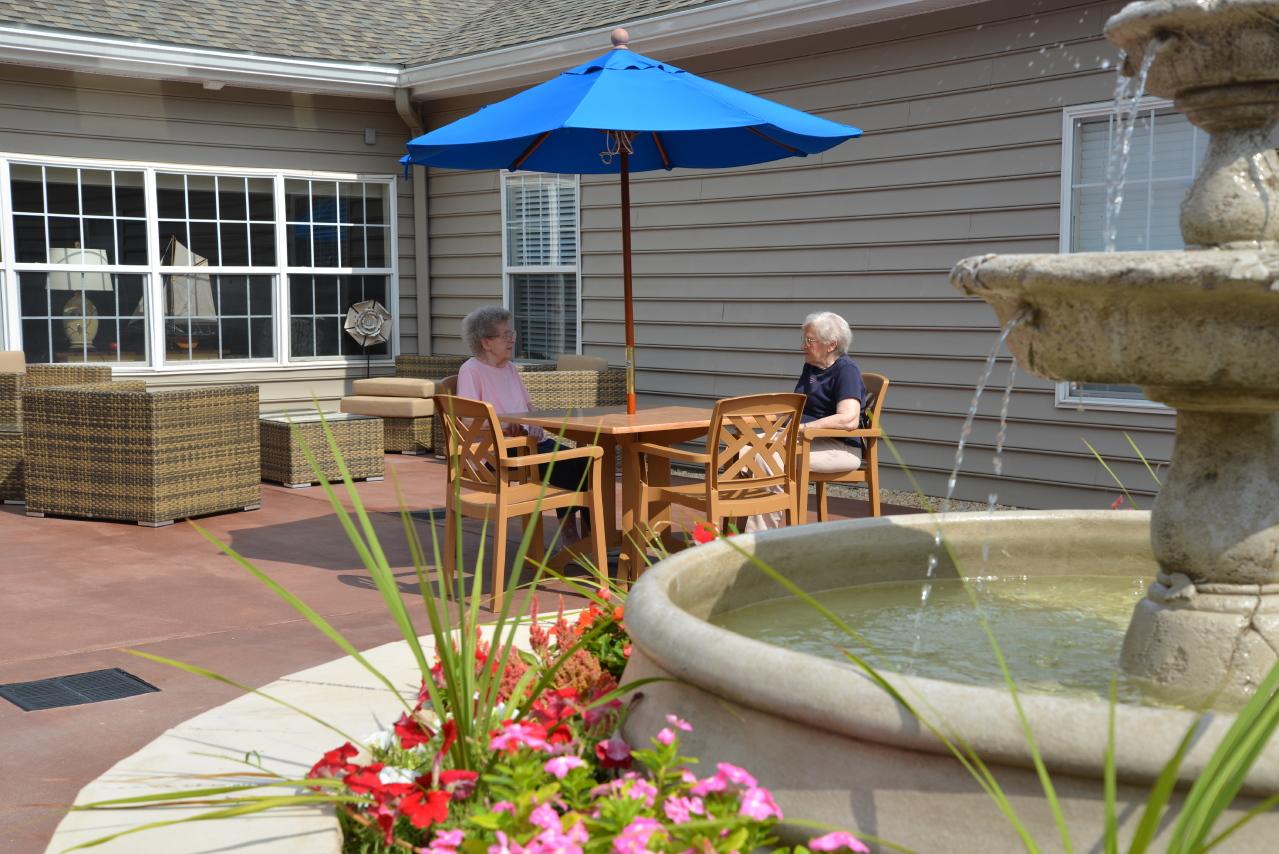 Description of Heritage Green of Hanover
Just because your loved one needs supportive services doesn't mean they are ready to give up their independence. At Heritage Green of Hanover we pride ourselves on offering the services that allow our residents the freedom to spend their days as they wish. And what our residents appreciate the most is that we handle all of life's responsibilities.
Heritage Green of Hanover is managed by Heritage Senior Living, a developer, marketer and manager of senior housing communities in the Mid-Atlantic region. Heritage Senior Living is committed to providing the very best senior living experience to all our residents.
Featured Amenities
Our community features a variety of floor plans so families can select the layout that is best for their loved one. Each apartment, whether a studio or one bedroom, has a kitchenette, wall-to-wall carpet, walk-in closets and an emergency call system. Each room has views of our landscaped grounds.
Throughout the day, residents always find an activity to join at Heritage Green of Hanover. Whether it is a lunch outing, attending a sporting event or playing Pictionary with friends, we keep the calendar full with mentally stimulating and fun activities. And for those times when residents want to entertain family, there are many common areas where they can gather.
Available Services
Any responsibility your loved one has now, whether it is cleaning or cooking, will no longer need done when joining our community. We provide three delicious meals a day in the community dining room, and our staff handles housekeeping and laundry service. We even provide transportation for medical appointments and errands.
But it is our personal care services that really set our community apart from others. From state-of-the-art pharmacy services to on-site therapy services and care coordinated by a clinical care nurse manager, we take great pride in how we care for each resident. And we also provide memory care for residents with Alzheimer's or dementia.
Visit Heritage Green of Hanover and discover the unique mix of independence and close-knit atmosphere which creates a welcoming setting.
Heritage Green of Hanover Amenities
Photos of Heritage Green of Hanover
Tour Heritage Green of Hanover
The best way to get to know a community is by scheduling a tour. See the facilities, meet the staff and residents, and get a feel firsthand what it's like to live at Heritage Green of Hanover.
Map of Heritage Green of Hanover
Costs at Heritage Green of Hanover
Assisted Living
This level of care provides support for those who need help with personal care needs such as cleaning, bathing, and dressing. Residents selecting this level of care are treated to many amenities in a home-like atmosphere, while getting support in their daily lives.
Reviews of Heritage Green of Hanover