Brookwood Residential Care Home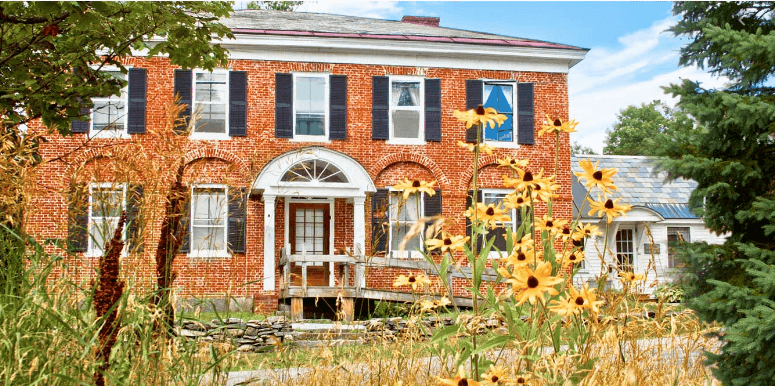 Description of Brookwood Residential Care Home
Brookwood has been a residential care home for over 25 years. We operate in a cozy, turn of the century federal style home. Our residence has been renovated as little as possible to maintain the integrity of the at home feeling, while also maintaining and adhering to strict state, and local regulations.
At Brookwood, we are able to provide individual care to seniors of varying abilities. Brookwood is a licensed level III facility. What that means is that we are ready and able to provide care for our residents should their needs increase as they age. This, in turn, means that they are able to stay home much longer with out, in many instances, having to move to a nursing home.
WHO LIVES AT BROOKWOOD AND WHY
Brookwood has a diverse occupancy with a mix of men and women and a wide range of assistance requirements. Some of our residents are quite independent and simply need nutritious meals and assistance with medication administration. Others also require assistance with personal care including, bathing, dressing, hair and even makeup if they desire. We are also able to accommodate residents with various stages of dementia who require 24 hour care and guidance. When living alone just isn't an option any more, Jennifer and her staff at Brookwood, are here to provide the support and care necessary, while allowing for as much independence as possible.
FEATURES & AMMENTIES
BROOKWOOD IS HOME. And like any home family and visitors are always welcome! Stop in any time you like for a visit or join us for a home cooked meal. We have an open door policy.
Meal time at Brookwood is always a highlight! Jennifer grew up in a home where meal times were special and her father an amazing cook. Meals were prepared with love and served around a table filled with conversation and laughter. She continues this theme at Brookwood. All meals are made from scratch, prepared with kindness and care, and served around a family style table that encourages interaction with other residents and staff alike. Our residents have lived long and interesting lives and generally have quite a bit to share! If someone requires a special diet that is never an issue, we will be certain to attend to any nutritional requirements.
Our rooms at Brookwood are either private or shared and we do our utmost to be sure that the shared rooms are companionable while maintaining some individual privacy. The laundry is done on site and is done on a 24 hour rotation. Great care is given to our residents personal items to be sure they are maintained as they would be at home. We will provide as much personal care as a resident requires with absolutely no additional fees. Personal hygine, freshly laundered clothes as well as hair and makeup is of the utmost importance and will be attended to daily.
We will also, for no additional charge, accompany our residents to their doctors appointments. Doing this ensures that the communication between the medical team, Jennifer and the staff is seamless. We are able to stay on top of and bring to the attention of the medical staff any and all concerns we may have regarding our resident.
Brookwood Residential Care Home Amenities
General
Pets Allowed: No pets allowed
Photos of Brookwood Residential Care Home
Tour Brookwood Residential Care Home
The best way to get to know a community is by scheduling a tour. See the facilities, meet the staff and residents, and get a feel firsthand what it's like to live at Brookwood Residential Care Home.
Map of Brookwood Residential Care Home
Costs at Brookwood Residential Care Home
Assisted Living
This level of care provides support for those who need help with personal care needs such as cleaning, bathing, and dressing. Residents selecting this level of care are treated to many amenities in a home-like atmosphere, while getting support in their daily lives.
Reviews of Brookwood Residential Care Home