Need help? Have questions? Call 1-800-748-4024
Wyoming Memory Care
In Wyoming there are 3 Memory Care Facilities. We can help you find the best matches for your needs.
Map of Wyoming Memory Care Facilities
Map of Wyoming Memory Care Facilities
Back to top
Zoom in using the plus (+) sign to see greater detail
Back to top
Approximately 10,000 Wyoming residents are currently living with Alzheimer's disease or another type of dementia. Wyoming memory care facilities offer a wide range of care providers to meet the needs of those patients and their families as they proceed through the various stages of the disease. From in-home care to residential units, Wyoming offers a number of environments to accommodate the needs of seniors facing the challenges of memory loss. The Great Plains Division of The Alzheimer's Association is also a great local resource for advice, education and support groups related to Alzheimer's Disease.
Back to top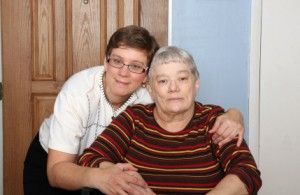 As seniors who have been diagnosed with Alzheimer's Disease or other forms of dementia advance through the stages of the disease, their need for care increases. In the beginning stages, seniors might benefit from participating in support groups, receiving home health assistance or attending adult day services. As the disease progresses, however, care needs will change. By the mid- to late-stage, dedicated memory care or assisted living communities might be a better option as they provide residential care, 24-hour supervision and help with activities of daily living such as dressing, eating and grooming. Patients in the advanced stages of dementia, who have lost physical as well as mental ability, often require the more intensive medical care provided in skilled nursing units. Most Wyoming memory care residential facilities offer safely enclosed grounds, 24/7 supervision and specialized interaction that stimulates the memory.
Memory Care
There are Memory Care options:
Please select a city to narrow your search