Need help? Have questions? Call 1-800-748-4024
Wisconsin Retirement Communities
In Wisconsin there are 95 Retirement Communities. We can help you find the best matches for your needs.
Map of Wisconsin Retirement Communities
Map of Wisconsin Retirement Communities
Back to top
Zoom in using the plus (+) sign to see greater detail
Back to top
Retirees in search of maintenance-free, apartment-style living have plenty of options to choose from in the state of Wisconsin. Many of the retirement communities within the state are considered Residential Care Apartment Complexes (RCACs). Communities with the RCAC designation are defined as places that house five or more senior adults inside of apartments with lockable entrances and exits, individual bathrooms, kitchen areas with stoves or microwave ovens, and sleeping and living areas. Wisconsin retirement communities that are designated as RCACs are usually inspected by the state on a bi-annual basis. These communities must also adhere to the standards set by the Department of Health Services.
Back to top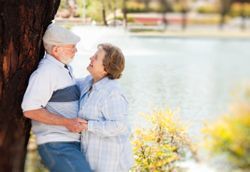 Wisconsin retirement communities offer apartment-style or cottage-style home living with generous amenities and spacious living quarters. Many communities also offer a variety of activities that cater to seniors looking to maintain an active lifestyle, including tennis, golf and aerobics. Unlike nursing homes or assisted living facilities, retirement communities offer residents the ability to retain their independence while enjoying all of the comforts and advantages of senior-oriented residential housing. Medical and personal care is taken care of off site, since each resident remains responsible for his or her own health and safety as a resident of the retirement community. This stands in contrast to assisted living communities and nursing homes, where on-site staff are directly responsible for senior care.
Retirement Communities
There are Retirement Communities options:
Please select a city to narrow your search