Washington Care Homes
Washington Care Homes by City
Seattle-Tacoma/Puget Sound Area Care Homes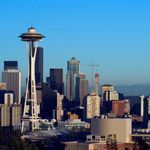 ---
Other Areas in Washington
Map of Washington Care Homes
Overview of Washington Care Homes
Tucked away in quiet residential neighborhoods throughout the state, Washington care homes offer seniors the opportunity to enjoy living an intimate, home-like environment with easy access to the amenities and services of major cities. Split down the middle by the Cascade Mountains, Washington is typically divided into Eastern and Western regions. Home to the Pacific Ocean and Puget Sound, Western Washington offers residents mild temperatures and wet winters. By contrast, Eastern Washington boasts a drier, warmer climate with annual rainfall as low as seven inches in certain areas—perfect for the senior who wants to enjoy a sunny retirement.
Care Homes in Washington Defined
Care homes in the state of Washington are more commonly known as Adult Family Homes or Boarding Homes. Washington adult family homes are licensed to provide housing and care for 2-6 adults at a time, while boarding homes are licensed to care for between 7-10 adults.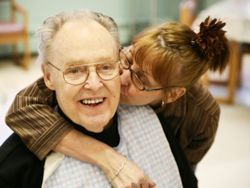 Adult family homes are operated out of single-family homes in residential neighborhoods. They are typically run by a family, individual or business partners and may or may not employ additional staff members. In addition to providing room and board, boarding homes and adult family homes in Washington offer:
Assistance with life's daily activities
Part-time nursing care
Administration of medications
Better known as assisted living, the personal care services offered in adult family homes provide seniors a balance between independent living and the comprehensive service, and expense, of skilled nursing care. While adult family homes and boarding homes offer a more intimate environment with few residents, assisted living services are also provided at larger facilities that resemble apartment buildings with dozens to hundreds of residents. You can find larger assisted living facilities in Washington in our Assisted Living category.
Some boarding homes may also offer specialized care for seniors with mental illness, developmental disabilities or dementia. You can find Washington adult family homes and boarding homes that offer such services in our Memory Care category.
Regulation of Washington Care Homes
Boarding homes and adult family homes in Washington are regulated, licensed and inspected by the
Washington State Department of Social & Health Services
. Employees of Washington adult family homes are required to undergo a criminal background check, complete at least 75 hours of training and pass a certification exam before they are allowed to begin working. Employees are also required to complete 12 hours of continuing education each year. Boarding home workers receive training in topics such as:
First aid & CPR
Safety training
Caring for the elderly
Caring for residents with special needs (when applicable)
Back to Top