New Mexico Retirement Communities
New Mexico Retirement Communities by City
Other Areas in New Mexico
Map of New Mexico Retirement Communities
Overview of New Mexico Retirement Communities
One of the aspects that attracts retirees to New Mexico is the outdoor activities. Activities can include hiking, camping, kayaking, canoeing, skiing and whitewater rafting. Hunting and fishing are very popular fall activities. The hunter can enjoy hunting elk, bear and deer while trout fishing is among the seasons best. Mountain biking is another favored outdoor activity in the state. Whether a person wants to have an easy trail on paved roads or go for the mountains, there are biking trails available for everyone.
The culture in and around New Mexico retirement communities is another draw to the region. The museums reflect Spanish colonial, Native American and Navajo cultural influence. Santa Fe and Albuquerque are two of the cities with the larger numbers of museums. New Mexico culture especially holds strong to its Spanish heritage, which is evident in the array of adobe buildings and vivid colors found in the decor and dress. New Mexico has many national parks to explore along with Native American historical sites. Many Native American reservations also allow camping and hiking which allows the person to enjoy the culture of the reservation combined while active in the outdoors. Also, the influence of the Native Americans on life throughout the state cannot be forgotten.
Retirement Communities in New Mexico Defined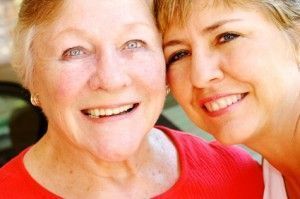 Some may wonder how New Mexico retirement communities differ from other forms of adult living such as nursing homes, memory care, and assisted living. Nursing homes are more for adults who have a chronic disability and need skilled nursing care around the clock. Memory care is established for those adults with Alzheimer's, so they can live in their home or with their relatives for as long as possible. Assisted living homes are for adults who need assistance with medications, dressing, bathing or cooking, but who otherwise can live on their own.
In New Mexico retirement communities, the focus is on independent living. This means that the occupants can come and go on their own schedule. It's very much like living in a gated community; however, the houses are smaller so they are easier to keep clean. These adults are active and do not
Back to Top