New Jersey Retirement Communities
New Jersey Retirement Communities by City
New York Metropolitan Area Retirement Communities
---
Philadelphia /Delaware Valley Retirement Communities
---
Other Areas in New Jersey
Map of New Jersey Retirement Communities
Overview of New Jersey Retirement Communities
With a moderate climate and a wonderful variety of attractions throughout its counties, New Jersey has a lot to offer seniors, who make up over 30% of the state's population. Beaches and nature preserves dot the coastline, while the dazzle of Atlantic City's lights draw gambling enthusiasts into multiple casinos. Museums and art exhibitions give a cultural flair to leisurely walks through popular towns. Shopping is a true delight, with malls and outlet stores a short drive from almost anywhere in the state. The natural beauty of lakes and streams further into the countryside make "getting away from it all" easy and fun. Cultural festivals, free concerts and street fairs draw millions of visitors to New Jersey and keep locals entertained year round.
Retirement Communities in New Jersey Defined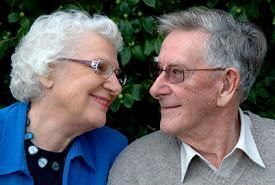 Retirement communities are designed to appeal to seniors who want an independent living experience but still desire the comfort of assistance at a moment's notice. Residents of these communities are able to care for themselves and do not require the same constant supervision as seniors living in assisted living facilities or nursing homes. Retirement communities offer an ideal setting for individual or coupled seniors who are looking for an affordable housing solution, giving them the chance to live among other seniors with similarly active lifestyles.
Back to Top