Indiana Independent Living
Cost of Indiana Independent Living
The average cost of Independent Living in Indiana is $2,135 per month. This is higher than the national average which is $1,729 per month.
In Indiana there are 131 Independent Living Communities. We can help you find the best matches for your needs.
Indiana Independent Living Communities by City
Indianapolis / Nine County Region Independent Living
---
Other Areas in Indiana
Map of Indiana Independent Living Communities
Overview of Indiana Independent Living
Indiana retirees interested in independent living, particularly those who took an early retirement, are not usually individuals ready to sit back and be inactive. On the contrary, residents of independent living are often out enjoying the many seasonal festivals of which Indiana is famous. They can be found taking the grand kids to the Children's Museum in Indianapolis, playing golf, or visiting a nearby casino with friends. Indiana independent living arrangements provide seniors the freedom to also attend sports games, something Hoosiers are notoriously famous for enjoying, as well as catching a football game with the Indianapolis Colts. Shuttle services are often provided and allow residents to easily adventure and even make a trip to attractions such as the Indianapolis 500 and other auto races without having to drive themselves.
Independent Living in Indiana Defined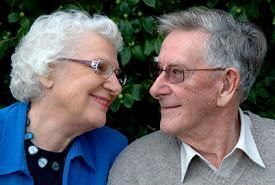 Independent living in Indiana means that each senior is in charge of his or her life. They come and go as they please and can cook for themselves or take advantage of meals that are provided in the community dining area. Vehicles are allowed but not necessary as there is usually shuttle service for shopping excursions or doctor's appointments. Many amenities are provided such as barber and beautician services, housekeeping and linen changing each week. Independent living is for those seniors who can take care of themselves but prefer to delegate some household chores in favor of a more relaxing and enjoyable lifestyle. Residents who require additional care should search for
Memory Care
or
Nursing Homes
in Indiana.
Back to Top