Colorado Independent Living
Cost of Colorado Independent Living
The average cost of Independent Living in Colorado is $2,286 per month. This is higher than the national average which is $1,729 per month.
In Colorado there are 119 Independent Living Communities. We can help you find the best matches for your needs.
Colorado Independent Living Communities by City
Denver Metro Area Independent Living
---
Other Areas in Colorado
Map of Colorado Independent Living Communities
Overview of Colorado Independent Living
There are many things to do and places to visit in Colorado that will keep a retiree from ever feeling bored. Some famous historical places include the Crested Butte, Chautauqua Park, San Luis Shrine, The Brown Palace, Cross Orchards Historic Farm and the South Platte River Trail. Some natural landmarks are the Yampa River State Park, Roxborough Park, Indian Hot Springs and the Colorado Monument. As for shopping, eating and outdoor activities, there are a wide range of choices since Colorado is a very active, vibrant state.
Independent Living in Colorado Defined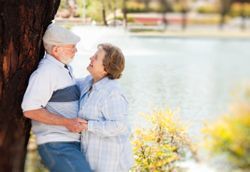 If you are retiring and prefer to live in a community with other people of about the same age, you should consider moving to a Colorado independent living facility. However, if you are dependent on other people in carrying out your daily routines such as bathing, eating, cooking and cleaning, you should consider an assisted living facility instead. Independent living homes are suitable for retirees who are self-reliant and want to enjoy the convenience of having social, physical and cultural services at their fingertips. Assisted living facilities provide personal care services for seniors who need some extra support with life's chores but do not require the full-time medical care provided in a skilled nursing facility. You can find communities that provide assisted living and skilled nursing care in Colorado in our
Assisted Living
and
Nursing Home
categories.
Back to Top