Need help? Have questions? Call 1-800-748-4024
California Retirement Communities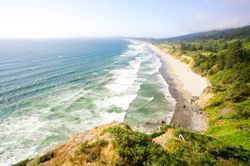 In California there are 553 Retirement Communities. We can help you find the best matches for your needs.
California Retirement Communities by Region
Back to top
Map of California Retirement Communities
Map of California Retirement Communities
Back to top
Zoom in using the plus (+) sign to see greater detail
Back to top
Older adults can indulge in the beauty and luxury of the West Coast. Many of California's retirement communities are some of the highest rated in the country. From the deserts of Palm Springs to the mountains of the Sierra Nevada Mountains, California's diverse climate has something for everyone.  The Pacific Ocean is a fisherman's dream, as well as providing beautiful views from the multitude of gorgeous beaches to relax on. California is known for its wine country, so touring through the vineyards in Napa with a glass of wine is a must. Residents who are ready for a challenge can try mountain climbing, mountain biking, hiking, or even a trip to one of several amusement parks like Disneyland or Six Flags.
Back to top
There is usually an age restriction on those who may live in these California retirement communities. Out of the many options for senior living, retirement communities are geared towards the able bodied who can care for themselves. Assistance from certain agencies may be offered in some communities. In contrast, nursing homes are for those who cannot take care of themselves. These facilities house patients with severe illnesses and ailments, offer long-term medical care and are typically fully staffed at all times. Care homes are considered the median between assisted living and a care facility; they are ideal for a comfortable residence with the services provided by an assisted living community.
Retirement Communities
There are Retirement Communities options:
Please select a city to narrow your search