Need help? Have questions? Call 1-800-748-4024
California Independent Living
Cost of California Independent Living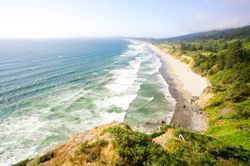 The average cost of Independent Living in California is $2,814 per month. This is higher than the national average which is $1,729 per month.
In California there are 616 Independent Living Facilities. We can help you find the best matches for your needs.
California Assisted Living Facilities by City
Los Angeles County Assisted Living
San Francisco, North Bay, East Bay Assisted Living
Riverside, San Bernardino Area Assisted Living
Greater San Diego Assisted Living
Orange County Assisted Living
Greater Sacramento Area Assisted Living
San Jose - Sunnyvale - Santa Clara Area Assisted Living
Fresno Area Assisted Living
Other Areas in California
Map of California Independent Living Facilities
Overview of California Independent Living
The sprawling coastal state of California has long been a popular destination for both tourists and permanent residents who head west to enjoy the warm sunny climate, the bustling urban centers and tremendous array of social, cultural and recreational opportunities. As the most populous state in the country, there are numerous California independent living communities located in major centers such as San Francisco, Long Beach and San Jose, as well as smaller inland areas like Palm Springs and Lake Tahoe. In California, you can golf in the shadow of the snow-capped High Sierra Mountains, sample award-winning wines in the Napa Valley and bump elbows with movie stars in Hollywood.
Independent Living in California Defined
California independent living facilities offer active, healthy retirees their own private apartment or suite and may provide amenities such as concierge-style support service from professional staff, meals in a restaurant-style dining room and additional amenities like on-site fitness rooms, libraries and spas. Residents of these facilities are free from major health conditions or memory impairments that would impact their ability care for themselves. Seniors who need skilled nursing services or help with daily living should consider retiring to a nursing home or assisted living facility where medical staff can provide the right care for their particular needs. You can find facilities that provide assisted living and skilled nursing care in California in our
Assisted Living
and
Nursing Homes
categories.
Back to Top