California Assisted Living
Cost of California Assisted Living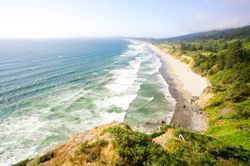 The average cost of Assisted Living in California is $3,750 per month. This is higher than the national average which is $2,877 per month.
In California there are 3663 Assisted Living Facilities. We can help you find the best matches for your needs.
California Assisted Living Facilities by City
Los Angeles County Assisted Living
---
San Francisco, North Bay, East Bay Assisted Living
---
Riverside, San Bernardino Area Assisted Living
---
Greater San Diego Assisted Living
---
Orange County Assisted Living
---
Greater Sacramento Area Assisted Living
---
San Jose - Sunnyvale - Santa Clara Area Assisted Living
---
Fresno Area Assisted Living
---
Other Areas in California
Map of California Assisted Living Facilities
Paying for Assisted Living in California
Most assisted living communities in California charge a monthly fee that covers room, board, daily services and accommodations. Residents pay for assisted living care using personal savings and resources, but may take advantage of long-term care insurance, life insurance or annuities to help shoulder the cost. Because California assisted living facilities are considered non-medical, Medicare and Medi-Cal provide only limited support. But as of March 1, 2009 the Centers for Medicaid & Medicare services renewed the
Assisted Living Waiver
(ALW) to provide benefits to seniors who are both Medi-Cal and nursing home eligible. Since its renewal in March 1, 2014 for another five years, ALW extended its Medi-Cal benefits to qualified seniors living in assisted care in the counties of Los Angeles, Sacramento, San Joaquin, Sonoma, Fresno, San Bernardino, San Mateo, Santa Clara, Alameda, Contra Costa, Kern, Orange, and Riverside.
Overview of California Assisted Living
The Golden State of California is the most populated state in the country and home to eight of the nation's 50 most populous cities. California's most notable attractions include the expansive Golden Gate Bridge, the mysterious and mystic Redwood National Forest and beautiful coastal waters, which offer residents breathtaking, year-round sunsets over the Pacific Ocean. Seniors who choose assisted living in California will find themselves in good company as part of one of the fastest growing states in the nation, projecting over 150% growth for the elderly age group by 2020.
Assisted Living in California Defined
Assisted living communities in California, also known as Residential Care Facilities for the Elderly, are state-regulated, (non-medical) long-term care options for seniors 60 years
of age and older. Also known as retirement homes and board and care homes, assisted living facilities offer seniors a supervised residential alternative to nursing home care. In assisted living care, residents are offered assistance with activities of daily living such as bathing and grooming, eating, medication management and more, depending on their needs. Residents are provided with transportation, housekeeping, recreational activities and 24-hour staff assistance. Seniors who have medical needs that require 24-hour skilled nursing supervision do not qualify for residential care assistance, and would instead seek care in a skilled nursing facility or a nursing home.
Licensing of California Assisted Living Facilities
In the state of California, there are several types of facilities that provide care services for adults. Facilities that specifically provide housing and assisted living services, such as bathing, grooming or supervision, for adults 60 years or older are called residential care facilities for the elderly (RCFE). The California Department of Social Services 
Community Care Licensing Division
 is charged with licensing and inspecting RCFEs. To learn more on how assisted living facilities in California are licensed, please visit our 
California Licensing Summary
.
Back to Top