Alaska Assisted Living
Cost of Alaska Assisted Living
The average cost of Assisted Living in Alaska is $5,703 per month. This is higher than the national average which is $2,877 per month.
In Alaska there are 27 Assisted Living Facilities. We can help you find the best matches for your needs.
Alaska Assisted Living Facilities by City
Other Areas in Alaska
Map of Alaska Assisted Living Facilities
Paying for Assisted Living in Alaska
Basic monthly rent usually includes:
Meals
Housekeeping services
24-hour staff support
Most utilities
Recreational programs
An additional fee may be charged for personal support services, such as medication assistance or help with bathing. Assisted living in Alaska is paid for through the personal savings of residents and/or their families. Although Medicare may pay for a limited time if more intensive care is required, it does not pay for services in assisted living homes. Some private insurers may offer coverage for assisted living care.
Overview of Alaska Assisted Living
A place of extremes, Alaska is the largest state in the country by land area yet has the least population density of all 50 United States (U.S.). Purchased by U.S. Secretary of State William Seward from Russia in 1867, Alaska was often referred to as "Seward's Folly" by many Americans who could not see the potential of such a remote and cold land. The Gold Rush of the 1890s brought thousands of new settlers to the area and changed public perception for good. Seniors who choose assisted living in Alaska are often pleasantly surprised not only by the temperature (which ranges from the 60s to 90s throughout the state during the summer) but by the state's robust collection of arts and culture and relatively low cost of living.
Assisted Living in Alaska Defined
Assisted living in Alaska is defined as a range of care comprised of more than just housing and food service, but does not include constant nursing or medical care. For more specialized medical care, a senior would need to enter a nursing home, more commonly known as a skilled nursing facility.
Assisted living care is offered in a residential setting and promotes independence while providing around-the-clock support and protective services relating to activities of daily living for each resident.
An Alaska assisted living home provides activities and services that:>/p>
are in a central location, minimizing the need for residents to move;
meet the needs of individual residents;
encourage the independence, privacy and safety of residents;
support family and community involvement.
Alaska assisted living facilities offer nutritious, balanced meals on a consistent schedule, as well as weekly housekeeping services. Necessities such as comfortable furniture, bedding and towels are provided as necessary.
Assisted living homes also offer assistance with basic living tasks ranging from dressing and bathing to using public transportation and practicing leisure activities. They also offer various social, educational and recreational activities for the enjoyment of residents.
In addition, assisted living communities may provide minor medical assistance and health monitoring, including supervision for seniors with disabilities.
Licensing of Alaska Assisted Living Facilities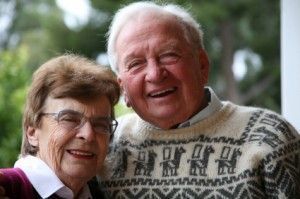 In the state of Alaska, there are several types of facilities that provide care services for adults. Facilities that specifically provide assisted living services, such as bathing, grooming or supervision, are called assisted living homes. An assisted living home serves three or more adults who are unrelated to the facility's owner or is a home that receives state or federal payment for services provided to adults. The Alaska Department of Health and Social Services, Division of Health Care Services' 
Assisted Living Office
 is charged with licensing and inspecting assisted living homes. To learn more on how assisted living facilities in Alaska are licensed, please visit our 
Alaska Licensing Summary
.
Back to Top