Jasmine Estates of Edmond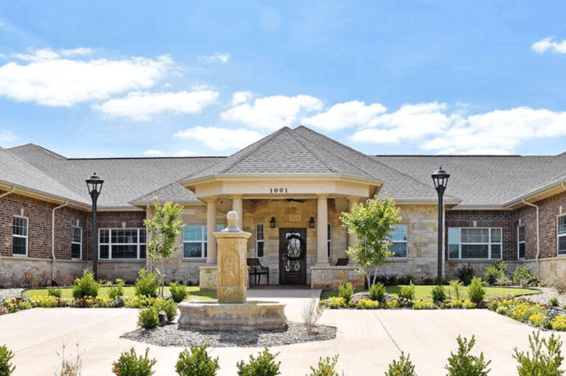 Description of Jasmine Estates of Edmond
Exceptional Memory Care at Jasmine Estates of Oklahoma City
Jasmine Estates of Oklahoma City is a welcoming destination for senior support and comfort. We are a warm and friendly Alzheimer's and dementia care community.
We are here to support your journey when you're looking for a memory care community for a loved one living with memory loss. We provide the dementia-specific services, amenities, dining, and care your loved one needs and deserves. These provisions are designed to remove caretaking duties from family members. Our services allow for more quality time with relatives.
Here you'll find care team members who consider it a joy to serve both newcomers and long-time residents. We diligently work to create a family-friendly community that feels like home.
From parties on the patio and family chili cook-offs to an abundance of social activities, it's easy for loved ones to feel supported and create new relationships. Residents thrive in the most exceptional memory care community Oklahoma City, Oklahoma has to offer.
Jasmine Estates of Edmond Amenities
Photos of Jasmine Estates of Edmond
Tour Jasmine Estates of Edmond
The best way to get to know a community is by scheduling a tour. See the facilities, meet the staff and residents, and get a feel firsthand what it's like to live at Jasmine Estates of Edmond.
Map of Jasmine Estates of Edmond
Reviews of Jasmine Estates of Edmond