Independent Living
Memory Care
Assisted Living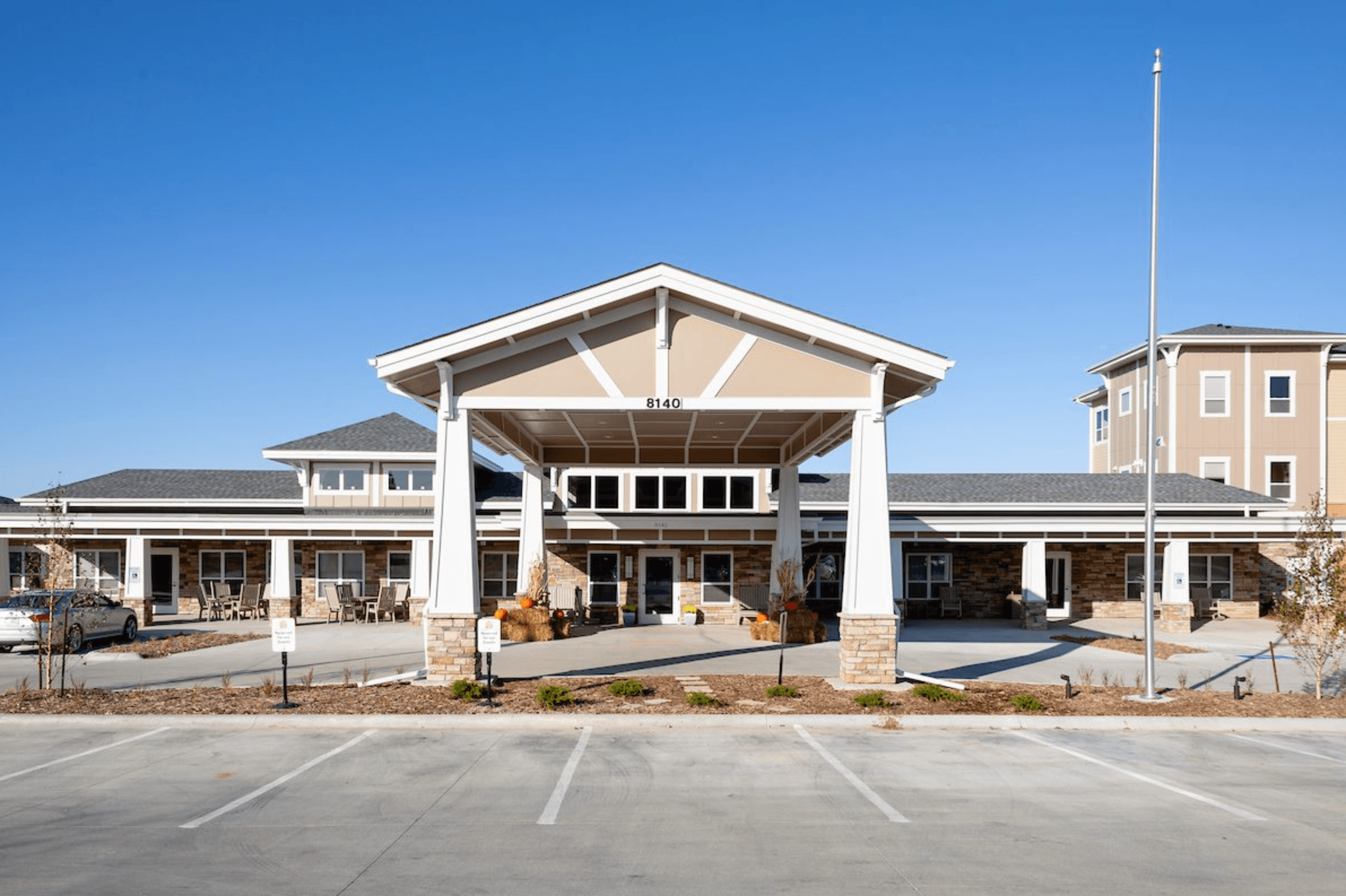 Description of The Meriwether
The Meriwether is inspired by a sense of exploration, just like Meriwether Lewis and William Clark as they set out to discover the yet-undiscovered. We believe all life stages can be filled with adventure, growth and uncovering the newness of each day. The Meriwether offers a vibrant, interactive community where your spirits can soar, as well as comfortable, elegant apartments and suites where your spirit can rest and reflect. After all, isn't that what home should be? The best adventurers have experience behind them. They know what to look for!
As a part of the Agemark Senior Living family, The Meriwether concept was born out of more than 35 years of experience creating warm, engaging communities for seniors. We've had the joy and honor of serving thousands of individuals who have called our communities home – from those who are fully independent to those who need additional supports to maintain their independence, or a specialized memory care environment. When we planned The Meriwether, we were determined to bring the warmth of home into every detail. But that wasn't all. We also wanted to create a carefree environment where residents enjoy not only the comfort of home, but the perks and benefits of living in a community that caters just to them. This joined with our dream of also incorporating an "age in place" concept. Residents would have no need to move from their friends or their favorite meal prepared by the chef. Here residents create a beautiful home at The Meriwether, and a life full of social engagement. Caring staff provide the exact services and supports they needed, even as those needs changed.
What We Believe at The Meriwether
We believe all senior living is independent living. Some people may simply need additional supports along the way. Your life, your choices and your goals are just that – yours! Our goal at The Meriwether is to provide you with the supports and services that help you maintain your independent, active life. For some residents at The Meriwether, no special support is needed. For others, needs may range from light assistance with daily activities to a specialized environment to keep them healthy and safe. Our aim always remains the same: to encourage and make possible as much independence and choice as possible.
We believe that every person deserves moments of joy each day.
We know this is different for each person, and that's why we are excited to get to know you! We want to know what activities, experiences or events spark joy in you. What are your unique interests? In addition to getting to know each of the people who make The Meriwether their home individually, we also focus on providing a wide variety of activities and opportunities for life enrichment. The more variety, the more joy we can create.
We believe in treating people like family.
To feel at home, we all need kindness, caring and warmth. That's what we promise you. While beautiful physical surroundings, delicious meals and opportunities for continued learning, growing and exploration are all parts of what make The Meriwether a wonderful place to live, none of those can make it a home. When our company started more than 35 years ago, this was our highest goal – to make sure people feel like family. That's still our promise – to ensure that each person living at The Meriwether feels that way.
The Meriwether Amenities
Room and housing options
Companion Suites: We offer companion suites
General
Pets Allowed: All pets allowed
Photos of The Meriwether
Tour The Meriwether
The best way to get to know a community is by scheduling a tour. See the facilities, meet the staff and residents, and get a feel firsthand what it's like to live at The Meriwether.
Costs at The Meriwether
Independent Living
Independent Living is for those who desire the feel of a private residence with the amenities and activities available in a planned community, such as fitness classes, game nights, and group excursions. Services such as cleaning and groundskeeping are often available.
Assisted Living
This level of care provides support for those who need help with personal care needs such as cleaning, bathing, and dressing. Residents selecting this level of care are treated to many amenities in a home-like atmosphere, while getting support in their daily lives.
Reviews of The Meriwether