Minnesota Nursing Homes
Cost of Minnesota Nursing Homes
The average cost of Nursing Homes in Minnesota is $231 per day. This is higher than the national average which is $228 per day.
In Minnesota there are 426 Nursing Homes. We can help you find the best matches for your needs.
Minnesota Nursing Homes by City
Minneapolis-Saint Paul Nursing Homes
---
Other Areas in Minnesota
Map of Minnesota Nursing Homes
Overview of Minnesota Nursing Homes
Seniors living in a Minnesota nursing home are offered the opportunity to enjoy such cultural events as theater performances, museums and symphonies. Shopping opportunities abound. A wide range of festivals and shopping opportunities can keep a retiree busy. For seniors living in Minnesota nursing homes, a busy and full activity calendar with lots of engaging things to do should be expected. The quick availability of top medical care is a concern for seniors living in Minnesota nursing homes. Fortunately, the state is home to a number of top ranking health care facilities. The Mayo Clinic, a premier healthcare facility, has been ranked an industry leader in a number of specialties that could be of great importance to seniors. These include cancer, geriatrics, cardiology and heart surgery, pulmonology and more. Other top hospitals and health care centers in the state include the University of Minnesota Medical Center in Minneapolis, St. Cloud Hospital in St. Cloud and United Hospital of St Paul in Saint Paul.
Nursing Homes in Minnesota Defined
Nursing homes in Minnesota can provide a number of different care options, depending on what a particular senior needs. Assisted living facilities allow seniors to enjoy their privacy and freedom in their own small apartments with the assurance that trained nursing staff will be available to help them with any needs that may arise. For those seniors that need more medical care on a daily basis, long term facilities are available. These facilities offer skilled nursing care and continuous care with assistance with daily life skills, customized to what each senior is able to accomplish.
Regulation of Minnesota Nursing Homes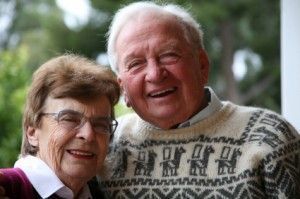 The Department of Health performs an annual survey of Minnesota nursing homes in order to ensure the care and the facilities are operating as they should be for a long term facility. Federal officials for the Health Care Financing Administration (HCFA) might perform their own inspection as well. During the inspection, surveyors talk to residents about the services they receive at the nursing home. The daily routines of the nursing home are observed. The availability of nursing services is noted. Meals, cleanliness of the facility and available activities are all observed and noted during these inspections.
Paying for Nursing Homes in Minnesota
Care in a metro area will likely cost them much more than that due to the highest demand of skilled nursing homes and the potential shortage. Many seniors pay for their nursing homes costs out of their own pockets with savings or the proceeds from the sale of the family home. If a senior lacks the financial resources to do so, Medicare is a possible option. Medicare typically only pays for nursing home care if the senior still has medical needs upon being discharged from the hospital.
Back to Top