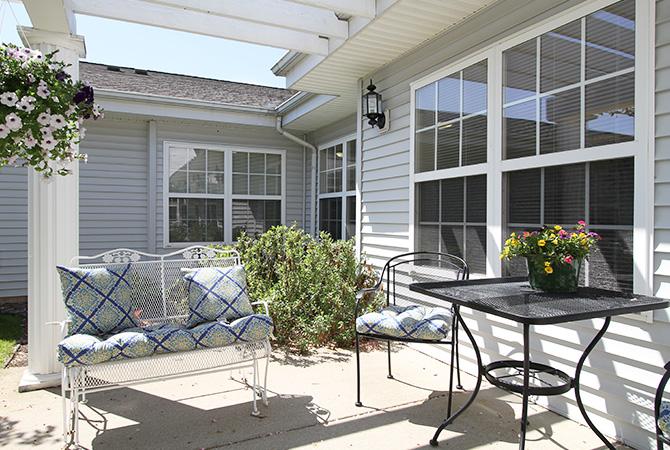 Description of Sojourner Place
Life at Sojourner Place is not one-size-fits-all. None of our residents are exactly alike, and neither should their care be. That's why we create individualized care plans for each and every resident at our assisted living community. And our convenient location, just north of many parks and lakes, takes full advantage of Michigan's natural beauty and wonders while also being close to all of the city's conveniences.
Since 1981, when we opened our first community, Enlivant has delivered a pioneering approach to senior housing designed to give residents a supportive, stimulating environment where they can thrive in mind, body and spirit.
Featured Amenities
After a lifetime of dealing with chores and little daily stresses, older adults deserve a chance to relax and truly enjoy their retirement. That's why our kind, caring staff handles all of the cooking and cleaning at Pioneer Place. And for residents who need a little extra assistance, staff members are available 24 hours a day to take care of daily needs such as bathing and dressing.
With more free time on their hands, residents can fully enjoy our beautiful private courtyard, perfect for relaxing and gardening. Or they can take a little extra time to savor each delicious meal, served three times daily in our community dining room. Or they can join with friends to partake in a variety of activities, including exercise classes, chess club and frequent movies.
Available Services
In every Enlivant community, we work to meet each resident's unique needs through quality care and an environment that offers a sense of belonging. Our compassionate staff works to help residents maintain their well-being as though they are a member of a family. We are committed to providing the specific care each resident requires to flourish.
At Sojourner Place, we begin with a thorough health and wellness assessment that helps us become deeply familiar with each resident. Residents are paired with dedicated Resident Care Partners, who learn their preferences and know their needs. In each community, a full-time registered nurse oversees care and is on call around the clock.
When compassionate, personalized care and a comfortable, stress-free lifestyle in Kalamazoo are important, give Sojourner Place a look.
Sojourner Place Amenities
Photos of Sojourner Place
Tour Sojourner Place
The best way to get to know a community is by scheduling a tour. See the facilities, meet the staff and residents, and get a feel firsthand what it's like to live at Sojourner Place.
Costs at Sojourner Place
Assisted Living
This level of care provides support for those who need help with personal care needs such as cleaning, bathing, and dressing. Residents selecting this level of care are treated to many amenities in a home-like atmosphere, while getting support in their daily lives.
Reviews of Sojourner Place