Sunrise of Bloomfield Hills
Memory Care
Assisted Living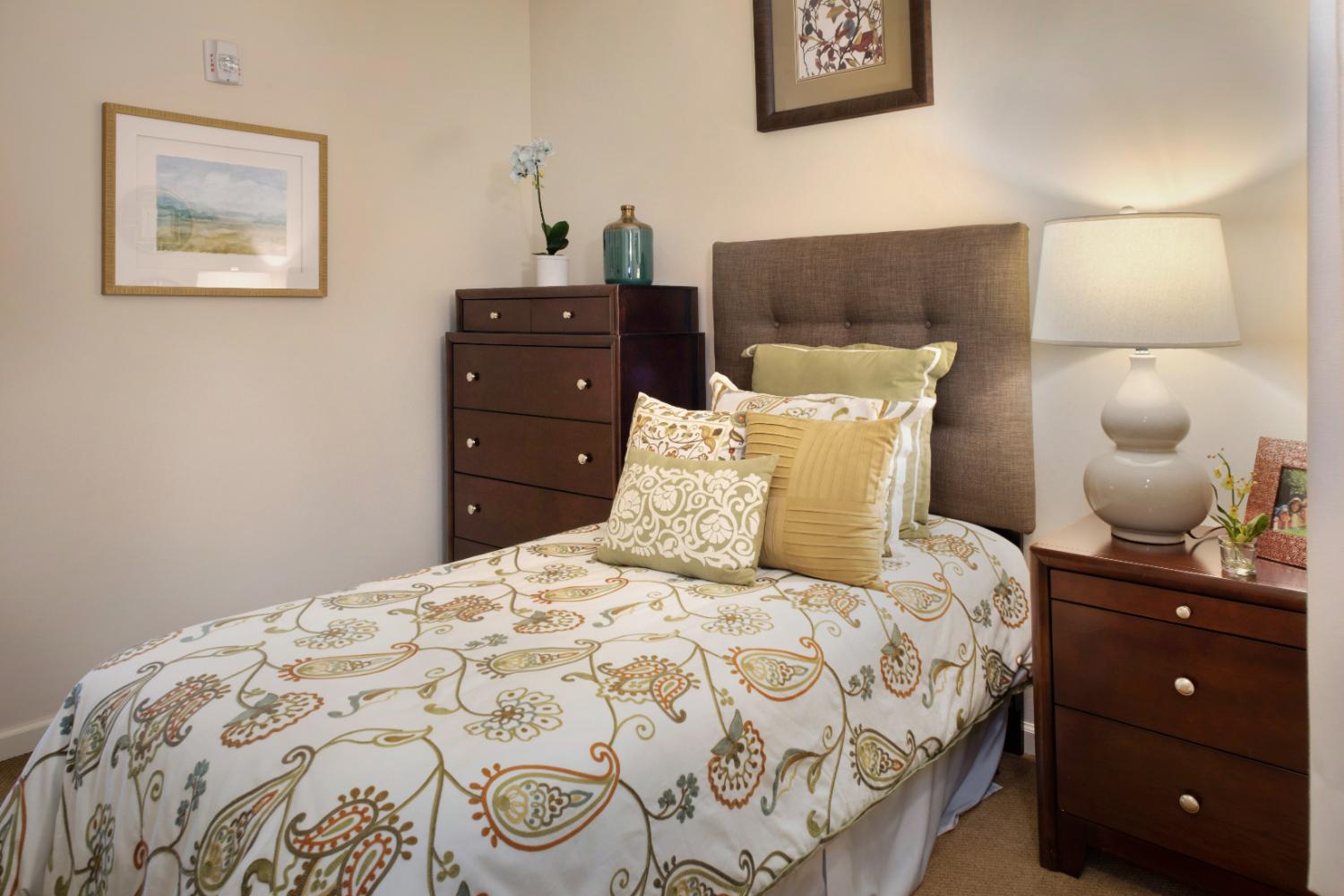 Description of Sunrise of Bloomfield Hills
Sunrise of Bloomfield Hills offers something for everyone in our beautiful community, where we provide premium assisted living services and memory care. Our home is within walking distance to casual dining, shopping, services and a movie theater.
Sunrise of Bloomfield Hills is part of Sunrise Senior Living, a leader in senior care. At Sunrise, we help seniors maintain dignity and independence by providing the best possible care and lifestyle options.
Featured Amenities
At Sunrise of Bloomfield Hills, our residential suites are spacious and welcoming with lots of natural light. Units feature private baths, kitchenettes and emergency response systems. Weekly laundry service and housekeeping are available to further make life comfortable.
Our open common areas have exquisite décor and evoke the familiarity of a home, with plush armchairs and fresh flowers. Our computer center and library are great places to stay current or read a novel. The sun porch offers a place for quiet respite and outdoor patios and footpaths provide safe areas to sit or stroll.
Available Services
The capable staff at Sunrise of Bloomfield Hills provide assistance tailored to the needs of each individual resident. We are available around the clock and can help with daily living tasks like bathing and managing medication. Residents receive monthly wellness check-ups to ensure the best care is given. They can partake in up to three healthy home-style meals daily.
Our specialized memory care program engages our residents with Alzheimer's and dementia in enriching activities that enhance their independence and foster feelings of belonging and accomplishment in their daily lives. For all residents, we offer a wide range of cultural, educational and fitness programs, including group outings to area shopping and recreation.
Sunrise of Bloomfield Hills is an inviting and supportive community that enables seniors to live life on their own terms.
Sunrise of Bloomfield Hills Amenities
Photos of Sunrise of Bloomfield Hills
Tour Sunrise of Bloomfield Hills
The best way to get to know a community is by scheduling a tour. See the facilities, meet the staff and residents, and get a feel firsthand what it's like to live at Sunrise of Bloomfield Hills.
Map of Sunrise of Bloomfield Hills
Costs at Sunrise of Bloomfield Hills
Assisted Living
This level of care provides support for those who need help with personal care needs such as cleaning, bathing, and dressing. Residents selecting this level of care are treated to many amenities in a home-like atmosphere, while getting support in their daily lives.
Reviews of Sunrise of Bloomfield Hills