Louisiana Retirement Communities
Louisiana Retirement Communities by City
Greater New Orleans Region Retirement Communities
---
Other Areas in Louisiana
Map of Louisiana Retirement Communities
Overview of Louisiana Retirement Communities
The 2010 census demonstrated that retirees are coming to Louisiana seeking soul food and fresh experiences. Roughly 11.6 percent of Louisiana's population is over the age of 65, a 7.9 percent increase from previous years. In response to this growth, the Louisiana Retirement Development Commission has developed affordable housing plans and an entertainment structure focused on retirement aged adults. For the senior outdoorsmen, there is the promise of deep sea fishing, lakeside hiking, Kistchie National Forest and a variety of golf courses. For those more interested in the urban setting, New Orleans is just a day trip away, rich with color, culture and nightlife. There are numerous festivals, racetracks, gaming sites, casinos, museums, historical landmarks and iconic plantations waiting to be rediscovered by Louisiana's retirement community residents.
Louisiana Retirement Community Defined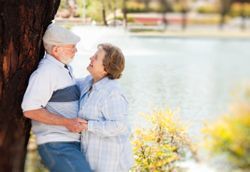 Many seniors are still independent enough to live in their own home, but no longer feel secure living out on their own. Louisiana retirement communities are designed to meet those needs. They offer seniors more privacy than living with family members, more space than living in a nursing home and more independence than living in traditional assisted living settings. Residents at a retirement community must be past the age of retirement, capable of caring for themselves and without specialized medical needs. The retirement community provides 24-hour medical care in emergency situations, general housekeeping and upkeep assistance and a variety of social interaction opportunities with other mature adults. Those in need of more personalized medical services, day-to-day care or special accommodations, are not eligible for retirement community housing.
Back to Top