Assisted Living
Nursing Homes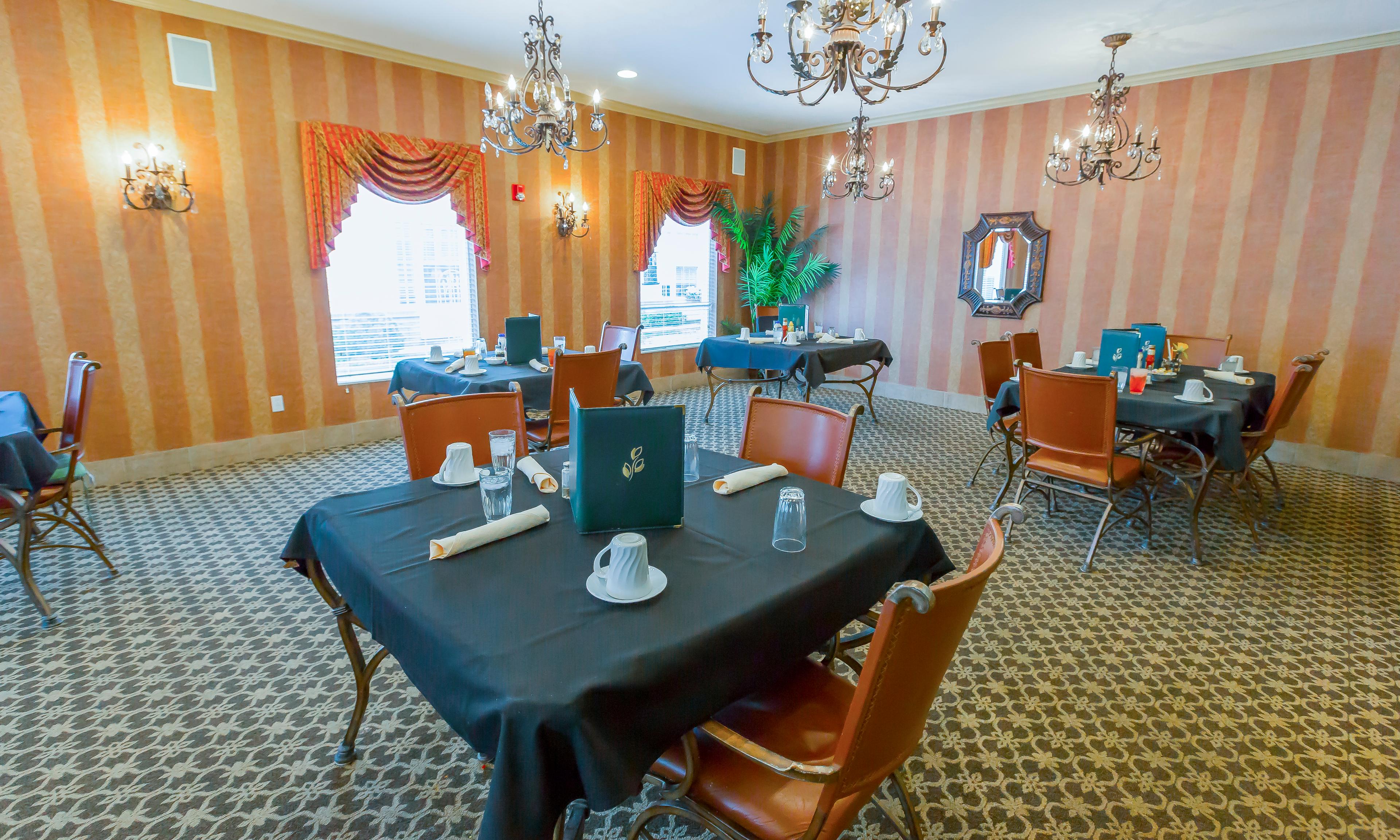 Description of Brookdale Rosehill
Assisted living at Brookdale Rosehill (formerly known as The Sweet Life at Rosehill) is like no other senior community in the country. The 34,000-square-foot, two-story residence adjoins our skilled nursing village to provide a range of personalized assisted living and skilled nursing options for seniors. We've indulged every whim, fantasy and desire of our residents by pampering them with stunning amenities and services that allow them to live a truly extraordinary lifestyle.
Brookdale Rosehill is owned and operated by Brookdale. Since 1978, we have been dedicated to enriching the lives of seniors with compassion, respect, excellence and integrity.
Featured Amenities
Brookdale Rosehill offers beautifully appointed living spaces and luxurious, landscaped grounds. Our assisted living accommodations range from spacious studios to large one-bedroom suites, with plush carpeting, walk-in showers and emergency call systems.
Our community features include a wine cellar with a private room for family celebrations, a 1950s-style ice cream parlor and a VIP movie theater with surround sound and leather reclining seats. Our exercise room comes complete with massage chair for relaxing and residents dine in style beneath sparkling chandeliers enjoying a culinary feast from the daily gourmet buffet. There's even a children's play area for young visitors.
Available Services
We partner with individual residents to create a personalized plan, tailored for their specific care needs. Our professional staff are available to assist residents with activities such as bathing, dressing, hygiene and mobility.
Brookdale Rosehill has facilities for skilled nursing care and rehabilitation, with care provided by professional medical associates dedicated to giving the utmost compassionate care. Life is maintenance free with housekeeping and linen service, and we provide transportation for dining out, shopping and planned outings.
Residents rest easy knowing Brookdale Rosehill has thought of everything.
Brookdale Rosehill Amenities
Photos of Brookdale Rosehill
Tour Brookdale Rosehill
The best way to get to know a community is by scheduling a tour. See the facilities, meet the staff and residents, and get a feel firsthand what it's like to live at Brookdale Rosehill.
Map of Brookdale Rosehill
Costs at Brookdale Rosehill
Assisted Living
This level of care provides support for those who need help with personal care needs such as cleaning, bathing, and dressing. Residents selecting this level of care are treated to many amenities in a home-like atmosphere, while getting support in their daily lives.
Reviews of Brookdale Rosehill