Village at the Falls
(9 reviews)
W129N6889 Northfield Dr, Menomonee Falls, WI 53051
Reviews of Village at the Falls
Write a review
Review Averages
4.11 out of 5.0
Village at the Falls

Review by



Jul 17, 2017

I Visited This Facility

Village at The Falls was very pleasant. There weren't any problems at all. We liked what they do and offer, but they're very expensive.

1 person found this helpful. Was this helpful?

Village at the Falls

Review by



Jul 17, 2017

I Visited This Facility

I didn't like Village at the Falls. There were too many buildings, and it looked too scattered and lonesome. It didn't look like a good community nor location.

Village at the Falls

Review by



Jul 17, 2017

I Visited This Facility

I really liked the person from Village at the Falls. She was very pleasant and very nice to talk to. The place was very good, but I think they needed more safety bars in their bathrooms. Their amenities were good, and it would have been a nice place for Mom.

Village at the Falls

Review by



Jun 9, 2017

I Visited This Facility

Village at the Falls was nice. They were very friendly, and the apartments were beautiful, just really expensive. They had set up lunch for me and my granddaughter, so we went, and the food was good; my granddaughter liked it. They were very accommodating. But I wasn't able to see much more than that. It seemed like a lot of people went back to their apartments after lunch, so it was kind of a quiet time, and I really didn't get to see any of the activities. The dining area was nice. They had white linen tablecloths, there were vases and flowers on the tables, it was clean, and their staff was dressed as if you were going to a nice restaurant. I would have definitely given it a 5, except for the cost.

Village at the Falls

Review by



Jul 6, 2016

I Visited This Community

The one that we liked the most was Village at the Falls, but it was quite expensive and too much for me. It was big but manageable. The staff was absolutely friendly. They had contacted me many times to come back to play piano or come for lunch and activities. The food was very good.

Village at the Falls

Review by



Jun 30, 2016

I Am A Current/Past Resident

The Village is very nice. The people are all very friendly and do not want me to move away. Everybody is going to miss me here. I started a writer's club where twice a month I get people to write their memoirs, and they really enjoy that. They have entertainment. The rooms are nice and spacious. It is an older building, but everything is very nice. My apartment is a two-bedroom and huge. They have cleaning service once a week, and three meals a day; they will bring your meals to your apartment if you are not feeling well.

1 person found this helpful. Was this helpful?

Village at the Falls

Review by



Jun 16, 2016

I Am A Friend Or Relative Of A Current/Past Resident

My mother is living at Village at the Falls. Our experience has been good. A few minor things have popped up along the way, but overall, she is very happy with them. They just seem a little disconnected, and that is my only complaint. They are part of the Holiday group, but it does not seem that they are communicating with each other. I am told one thing about the payment by one person, then told a different thing about payment by a second person, and then told a third thing about payment from Holiday. So, they are a little disconnected. However, the place is beautiful, the apartment is great, and the staff is nice and very friendly. They all introduced themselves to us. There is a fitness room, an activity room, and a library. They have a lot of activities, so there is always something to keep you busy. The food is fantastic and way better that my expectation. However, he whole financial system is very unclear because there is a $2,900 deposit for the place, which I worked out a plan to split that into three payments. He gave me a sheet to sign a lease saying that I will pay this amount on this day, and that's not quite what happens because they do an automatic withdrawal for the rent. So, they never billed for that deposit, and it is very unclear about where, when, or how much the deposit is supposed to be. It is very minor and taken care of, so it is fine.

Village at the Falls

Review by



May 18, 2016

I Visited This Community

I visited the Village At The Falls for my 92-year-old mother, and on first impression, it was an active senior living. There were lots of happy senior people living there, but I was a little surprised because it was not assisted living, just senior living. You could get assistance in there if you pay for extra services. It just wasn't fitting for what I was looking for, but it was a nice facility.

Village at the Falls

Review by



Apr 4, 2016

I Visited This Community

Village at the Falls is very nice. I liked it. It seems to be setup well. We liked what we saw. We just took a quick tour. It's laid out nicely, it's clean, and neat. People we meet there were very polite. When the time comes, it certainly a spot we would consider.
Description of Village at the Falls
________________________________________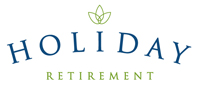 Village at the Falls at North Hills is an elegant independent retirement community for seniors. Once settled into this comfortable community of friends and neighbors, residents will be close to all that Milwaukee has to offer while enjoying Menomonee Falls' pride in community and neighborly living.
Village at the Falls is a part of Holiday Retirement, a company in the business of providing comfort, value and security to seniors. Since 1971, Holiday has been creating cheerful communities for individuals who want to enjoy an independent and enriching retirement.
Featured Amenities
As a resident of Village at the Falls, you'll enjoy the security of controlled-access entry, heated underground parking, two elevators for easy access to all floors and secure, private
mailboxes. Stay fit in our wellness and fitness centers, keep in touch with family and friends in our internet-connected
business center, or play a game with neighbors in our game room.
Our deluxe accommodations come in a wide selection of studios, one- and two-bedroom floor plans to suit a variety of individual tastes and lifestyles. Residences come with individually controlled thermostats, fully equipped kitchens, ample closet and storage space, washer/dryer hook-ups and 24-hour emergency maintenance services.
Available Services
For added comfort and convenience, our on-site banking center is serviced by a local bank, our on-site hair salon is professionally staffed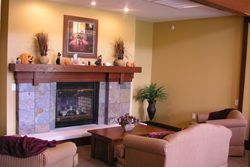 and fully equipped, and we even have an additional caterer's kitchen so you may host special events in our private dining room.
At Village at the Falls, we understand that each individual is unique and that needs may change over time. Holiday does not provide any health care services. However, residents are welcome to receive services from any outside home health care provider of their choice to help them continue enjoying life at our community.
Striving to offer the highest level of service and quality to our senior residents, Village at the Falls welcomes you to come and discover what our community has to offer.
Costs for Village at the Falls
Independent Living Starting Cost per Month: $1,724
Medicaid/Medicare Not Accepted
Amenities at Village at the Falls
Property Info
Emergency Services: Less than 2 Miles
Shopping: Less than 3 Miles
Recreation: Less than 1 Mile
Minimum Age: 55
Studio Apartments
1-Bedroom Units
2-Bedroom Units
Air Conditioning/Climate Control
Full Kitchen
24-Hour Staffing
Parking Provided
Fitness Room/Gym
Beauty/Barber Shop
Library
Two-Story Club Room with Fireplace & Large-Screen TV
Game Room
Business Center
Prayer/Meditation Room
Activities
Full-Time Activity Director
Amenities
Outside Patio/Gardens
Computer/Internet Access
Pet Policy: Pets allowed
Private Dining Room
Private Mailboxes
Services
Private Laundry
24-Hour Emergency Maintenance
Linen Service
Travel Program
Live-In Managers
Back to Top
Resources Near Village at the Falls
Nearby Senior Communities
Senior Living in Nearby Cities
Other Senior Living in Menomonee Falls