Cascadian Place
(4 reviews)
3915 Colby Ave , Everett, WA 98201
Reviews of Cascadian Place
Write a review
Review Averages
3.5 out of 5.0
Cascadian Place

Review by



Oct 6, 2017

I Visited This Facility

The man that showed me around Cascadian Place was just wonderful. He was really nice. I didn't know what to expect when I first came in, but eventually I got comfortable. I saw other people that were about my age and it seemed like it would be a whole lot better living there than living by myself. I liked the place and I had a very good impression of it. I saw a studio apartment, but I was more interested in the 1-bedroom apartment. They have shopping, Bingo, and crafts, all of which interest me.

Cascadian Place

Review by



Aug 23, 2017

I Visited This Facility

My husband liked Cascadian Place very much because the apartment that they showed us had a wrap-around deck. The last time we were there, they didn't have the 2-bedroom apartment available and the parking was really bad. Their pricing was better than the other places, but they didn't have a medical facility.

Cascadian Place

Review by



Dec 31, 2014

I Am A Current/Past Resident

Overall
Staff
Activities
Food
Quality
Facility

Are you really ready to "let go" of the responsibility and expense of owning a house/condo and really retire but still have an independent lifestyle complete with opportunities to travel? Come to Cascadian Place, one of the Holiday Retirement Communities! For the past 5 or 6 years, I had been visiting retirement communities in Western Washington and last June, 2014, chose Cascadian Place. A few of the reasons include: Attractive apartments (studios, 1 and 2 bedrooms-some with Mountain Views. Less expensive than most similar communities. Great Management personnel. Three meals per day (most communities only serve two). A friendly and caring community. Security. Light housekeeping weekly, along with maintenance. Many types of activities from which to choose. Bus transportation to Dr. appointments, shopping, etc. Bus trip outings to funs places. A Travel Program within the Holiday Retirement Communities. I've been here seven months now and am happy to say "It's a great place to live and would choose Cascadian Place again - it's become part of my family!

7 people found this helpful. Was this helpful?

Cascadian Place

Review by



Apr 13, 2013

I Visited This Community

Overall
Staff
Activities
Food
Facility

Nice location close to I'5, parking is limited, unless you park in their low parking lot. Easy access to the Everett Clinic, grocery store and hospital. The building and decor is aged, but in good condition. Apartments are dated and average to small size. The only care provided in this community is by independent care givers and a Homecare Agency. This community has a problem with constant turn over in management and other support staff. Clients seem to be confused and frustrated with trying to keep up with who is managing the building at any given time. The monthly rate seems a bit high for a dated building with limited amenities and care. The food is average, and clients often have to wait a long time to be served.

13 people found this helpful. Was this helpful?
Description of Cascadian Place
____________________________________________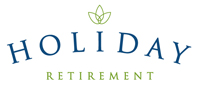 Located in the beautiful town of Everett, we'll be your island of comfort in the middle of lakes, rivers and the Pacific Coast. You'll enjoy the natural beauty of the region and the convenience of being centrally located near shopping, excellent healthcare and wonderful dining. Take time to visit Whidbey Island, Deception Pass and the bustling Everett Port or spend an afternoon whale watching off the coast. Your dream home on the coast is waiting for you at Cascadian Place Retirement Community.
Cascadian Place is owned and operated by Holiday Retirement, a company in the business of providing comfort, value and security to seniors. Since 1971, Holiday has been creating cheerful communities for individuals who want to enjoy an independent and enriching retirement.
Featured Amenities
Your life at Cascadian Place is all-inclusive, meaning that for one flat monthly fee you may enjoy all of the amenities and services
we have to offer. Spend your morning working out in our well-equipped exercise room followed by lunch in our restaurant-style dining room. Pass the afternoon by sitting in on one of our engaging daily classes, improving your Wii bowling score in our media room or entertaining family in our private dining room.
As part of our all-inclusive experience, our professional staff are available around the clock to provide regular housekeeping, linen changing and laundry services. Complimentary shuttle transportation to and from local destinations and appointments is also provided.
Available Services
While staying at our community, each resident has the opportunity to participate in our exclusive travel program. Through this program, seniors can visit nearly any of
our over 300 retirement communities for up to seven nights at no additional charge. During the visit, residents will enjoy all the same service and amenities they enjoy at home while having the chance to meet new friends and experience new places.
We understand that each individual is unique and that needs may change over time. Holiday does not provide any health care services. However, residents are welcome to receive services from any outside home health care provider of their choice to help them continue enjoying life at our community.
Nestled in one of Puget Sound's desirable waterfront cities, Cascadian Place is an exceptional retirement community offering the very best in senior living to Washington retirees.
Costs for Cascadian Place
Independent Living Starting Cost per Month: $1,524
Amenities at Cascadian Place
Property Info
Emergency Services: Less than 1 Mile
Shopping: Less than 5 Miles
Recreation: Less than 1 Mile
Minimum Age: 55
Resident Capacity: 114
Number of Units: 102
Private Units
Studio Apartments
1-Bedroom Units
2-Bedroom Units
24-Hour Staffing
Parking Provided
Fitness Room/Gym
Billiards Lounge & Game Room
TV & Media Room with Wii
Activities
Full-Time Activity Director
Wii Bowling
Exercise Classes
Bean Bag Baseball
High Tea
Amenities
Outside Patio/Gardens
Cable/Satellite TV
Pet Policy: Pets allowed
Private Dining Room Available
Exclusive Travel Program
Restaurant-style Dining
Services
Transportation to Appointments
Other Transportation Provided
Private Laundry
Housekeeping
Linen Changing
Back to Top
Resources Near Cascadian Place
Nearby Senior Communities
Senior Living in Nearby Cities
Other Senior Living in Everett