South Towne Ranch
(9 reviews)
310 E 10600 S , Sandy, UT 84070
Reviews of South Towne Ranch
Write a review
Review Averages
4.11 out of 5.0
South Towne Ranch

Review by



Sep 1, 2017

I Visited This Facility

Our tour at South Towne Ranch was great. The facilities were good, the meal was also good, and the rooms that we saw were acceptable. The sales staff was wonderful, they presented all the materials to us well.

South Towne Ranch

Review by



Aug 24, 2017

I Visited This Facility

Overall
Staff
Food
Facility

We thought that South Towne Ranch was lovely. The facilities were clean and the rooms were nice. It looked like they were set up to be able to take care of seniors in a safe and fun environment. We had lunch there and it was good, well-cooked, and well-served. I felt like it was a very social community while still having a private and apartment setting. The rooms could have been a little larger, but other than that, they're quite nice.

South Towne Ranch

Review by



Aug 22, 2017

I Visited This Facility

My visit to South Towne was very good. The people and the tour were nice. I loved the place and rooms. The food was good. I wish my mom would move there. It was clean and a little bit luxurious. The staff who toured us was nice and made mom happy, which was nice. We checked out a studio and a one-bedroom that was a pretty good size.

South Towne Ranch

Review by



Jul 18, 2017

I Visited This Facility

I'm impressed with South Towne Ranch. The rooms are all different. Mine has a patio that I can get on from the bedroom or living room, and it looks out on the garden. I have eaten there several times and the food is good and the service is lovely. Another feature I like is that they have other places all around the country where you can spend a week or so and there's no additional charge. If you want to get out of the cold places and go to Arizona or California, they have resorts there too. It's called Holiday Retirement.

1 person found this helpful. Was this helpful?

South Towne Ranch

Review by



Jul 18, 2017

I Visited This Facility

I did not like South Towne Ranch because it smelled like an old-fashioned nursing home. I walked in and toured an apartment, but it didn't work for my parents. However, the staff members were very nice and super willing to help. It was in a great location that was close to everything. The price was reasonable, too.

South Towne Ranch

Review by



Jul 17, 2017

I Visited This Facility

We enjoyed the visit at South Towne Ranch, and it's one of the other options we considered. I knew a couple who had their family there. The staff was personable and friendly. The price was comparable to the others, and the residents seemed happy.

South Towne Ranch

Review by



Jun 28, 2016

I Visited This Community

South Towne Ranch was very nice and well kept. We did not choose this place because it was too far from my sister. We were interested in a one-bedroom, and the room that we saw was a nice size. They offer transportation to doctors' appointments. When I talked to their staff, they were great.

South Towne Ranch

Review by



Dec 20, 2015

I Am A Friend Or Relative Of A Current/Past Resident

Overall
Staff
Activities
Food
Quality
Facility

There have been over four management changes in just the last year. This continual change is difficult especially when some excellent, caring individuals have been replaced with a current manager who treats residents and other employees in a manner that is disrespectful, rude and is non-inclusive. The food has always suffered in quality but now that the place is no longer fun (to a large number of residents)- it's hard to see so many have to endure this such a challenging age of life. Now what to do, have parents move like others have done?

1 person found this helpful. Was this helpful?

Provider Response

Jan 7, 2016

Hi, I'm Katie, I work at Holiday Retirement Home Office. I'm sorry to hear that your family member is having a negative experience at South Towne Ranch. We want all of our residents and associates to feel welcome and appreciated, so we would like to know more about your management concerns. Please call our Resident Relations line located on our website at your convenience. I have already shared your feedback with them and alerted them to your call. Thanks, Katie

South Towne Ranch

Review by



May 23, 2013

I Am A Friend Or Relative Of A Current/Past Resident

Overall
Staff
Activities
Food
Quality
Facility

The staff is fabulous, and they truly care about the residents. I am glad we selected this location for my mother and father in law to recuperate

2 people found this helpful. Was this helpful?
Description of South Towne Ranch
__________________________________________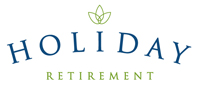 Built atop a beautifully landscaped property in Sandy, a quiet suburb of Salt Lake City, South Towne Ranch is surrounded by rugged, beautiful mountains. You'll love the convenience of being minutes from excellent medical care, great shopping and all the culture and entertainment of a big city. Spend your days exploring the Great Salt Lake and Bridal Veil Falls, just a short drive away. We're also close to Red Butte Garden and Arboretum, Clark Planetarium and the historic Temple Square. Our warm and caring live-in managers are dedicated to your needs 24 hours a day, and you'll enjoy being a member of our family-like community.
South Towne Ranch is owned and operated by Holiday Retirement, a company in the business of providing comfort, value and security to seniors. Since 1971, Holiday has been creating cheerful communities for individuals who want to enjoy an independent and enriching retirement.
Featured Amenities
Daily meals at our community are something that need to be experienced. Each dish is prepared with care and made from fresh,
wholesome ingredients, then served table side in our restaurant-style dining room. For special occasions, such as hosting a party or entertaining guests, we have a private dining room available for use.
We offer many different floor plans that range in size and layout. Each studio, one- and two-bedroom apartment comes fully equipped with spacious closets, private bath, kitchenette and an emergency call system that is monitored around the clock.
Available Services
While staying at our community, each resident has the opportunity to participate in our exclusive travel program. Through this program, seniors can visit nearly any of our over
300 retirement communities for up to seven nights at no additional charge. During the visit, residents will enjoy all the same service and amenities they enjoy at home while having the chance to meet new friends and experience new places.
We understand that each individual is unique and that needs may change over time. Holiday does not provide any health care services. However, residents are welcome to receive services from any outside home health care provider of their choice to help them continue enjoying life at our community.
South Towne Ranch provides residents with the ease of an all-inclusive retirement lifestyle.
Costs for South Towne Ranch
Independent Living Starting Cost per Month: $1,599
Amenities at South Towne Ranch
Property Info
Emergency Services: Less than 2 Miles
Shopping: Less than 1 Mile
Recreation: Less than 1 Mile
Minimum Age: 55
Studio Apartments
1-Bedroom Units
2-Bedroom Units
Air Conditioning/Climate Control
Kitchenette
Emergency Call System
24-Hour Staffing
Parking Provided
Fitness Room/Gym
Beauty/Barber Shop
Game Room
Billiards Lounge
TV and Media Room
Activities
Full-Time Activity Director
Fitness Programs
Live Entertainment
Clubs and Groups
Resident Parties and Socials
Amenities
Outside Patio/Gardens
Cable/Satellite TV
Pet Policy: Pets allowed
Private Dining Room
Restaurant-style Dining
Services
Transportation to Appointments
Other Transportation Provided
Private Laundry
Housekeeping
Travel Program
Linen & Laundry Service
Back to Top
Resources Near South Towne Ranch
Nearby Senior Communities
Senior Living in Nearby Cities
Other Senior Living in Sandy