The El Dorado
(3 reviews)
714 W Arapaho Rd , Richardson, TX 75080
Reviews of The El Dorado
Write a review
Review Averages
3.0 out of 5.0
The El Dorado

Review by



Aug 31, 2017

I Am A Friend Or Relative Of A Current/Past Resident

My dad lived in El Dorado for over a year. It went from really great to incredibly horrible. Three quarters of the time, they didn't have a chef, and the food was practically inedible. They took the management people offsite, so no one was there 24 hours a day. The rooms were of good size, they had studios, 1-bedrooms, and 2-bedrooms.

The El Dorado

Review by



Aug 17, 2015

I Am A Friend Or Relative Of A Current/Past Resident

Overall
Staff
Activities
Food
Quality
Facility

This is a great place to live. It is a little older and dated than some of the other places but it is the staff that makes a place great. This place has a great and caring staff. We all lived through bad and good times. And this place was great and very good for the first two years, then a very poor senior management team took over to start a couple of bad years. Now more than ever since the previous senior live-in managers have moved on it is back to a much nicer place to live. The old team were not very friendly (in fact hostile at times towards staff, residents, and family members). They seemed to browbeat all the staff, and appeared to divert money from quality of the food, activities, etc. I do not know where the money was going but it was no longer being spent on the facility, improvements, staff, quality food, or for the good of the residents. This man and woman ran off some of the best staff two activity director, two other husband and wife management teams, two marketing managers, and a lot of other good help. I think the staff and residents are all singing the Wizard of Oz tune that starts "ding, dong the …" just added words to include the male also … And the sad part is that the Holiday Retirement company management did not seem to care about or respond to any of the complaints that were made by staff, residents or family members The new senior management team is much nicer and seems to be more competent. The staff is now much more interactive and seem to once again to enjoy their jobs. The food seems to be improving and the activities once again more diverse

6 people found this helpful. Was this helpful?

The El Dorado

Review by



Sep 16, 2013

I Visited This Community

Overall
Staff
Activities
Food
Quality
Facility

I have known an individual who resided at El Dorado for years. She was very pleased with the care and services. It is reasonably priced and a convenient location.

6 people found this helpful. Was this helpful?
Description of The El Dorado
______________________________________________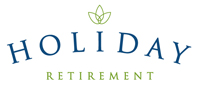 Situated within Richardson, a peaceful suburb just north of Dallas, you'll love the quiet, graceful elegance of The El Dorado and the convenience of being so close to the amenities of the city. We're just minutes away from shopping, world-class healthcare, dining and entertainment. Spend your days exploring destinations like Richardson Theater Centre, the Wildflower Arts and Music Center, the Firefighters Memorial and all the excitement of Dallas. Our dedicated and caring live-in managers want you to feel like a cherished member of our community, and we look forward to meeting you.
The El Dorado is owned and operated by Holiday Retirement, a company in the business of providing comfort, value and security to seniors. Since 1971, Holiday has been creating cheerful communities for individuals who want to enjoy an independent and enriching retirement.
Featured Amenities
Our private apartment suites come with a number of special features designed to make residents feel comfortable and secure. Each home has wall-to-wall carpeting, in-suite climate control, private bathroom and emergency call system to request immediate assistance from one of our live-in Community Managers.
As part of our all-inclusive retirement experience, utilities such as cable TV, heat and air conditioning are included in the monthly rent. We also offer free laundry facilities, on-site parking, a fitness room, billiards lounge and game room for the enjoyment of our residents.
Available Services
While staying at our community, each resident has the opportunity to participate in our exclusive travel program. Through this program,
seniors can visit nearly any of our over 300 retirement communities for up to seven nights at no additional charge. During the visit, residents will enjoy all the same service and amenities they enjoy at home while having the chance to meet new friends and experience new places.
We understand that each individual is unique and that needs may change over time. Holiday does not provide any health care services. However, residents are welcome to receive services from any outside home health care provider of their choice to help them continue enjoying life at our community.
The El Dorado offers an exceptional level of service that caters to the unique needs of every senior.
Costs for The El Dorado
Independent Living Starting Cost per Month: $1,374
Amenities at The El Dorado
Property Info
Emergency Services: Less than 2 Miles
Shopping: Less than 1 Mile
Recreation: Less than 1 Mile
Minimum Age: 55
Private Units
Studio Apartments
1-Bedroom Units
2-Bedroom Units
Air Conditioning/Climate Control
Kitchenette
Emergency Call System
24-Hour Staffing
Parking Provided
Fitness Room/Gym
Chapel Services
Game Room
TV & Media Room
Billiards Lounge
Activities
Full-Time Activity Director
Trips & Outings
Bean Bag Baseball
Fitness Classes
Bible Study
Amenities
Outside Patio/Gardens
Cable/Satellite TV
Pet Policy: Pets allowed
Private Dining Room Available
Restaurant-Style Dining
Services
Transportation to Appointments
Other Transportation Provided
Private Laundry
Housekeeping
Linen Service
Travel Program
Live-In Managers
Back to Top
Resources Near The El Dorado
Nearby Senior Communities
Senior Living in Nearby Cities
Other Senior Living in Richardson