Arlington Plaza
(5 reviews)
6801 W Poly Webb Rd, Arlington, TX 76016
Reviews of Arlington Plaza
Write a review
Review Averages
3.8 out of 5.0
Arlington Plaza

Review by



Jul 1, 2016

I Visited This Community

Arlington Plaza was really nice and I liked it, but it was very expensive. We had to park two blocks away because their parking wasn't high enough for our truck and that was the only drawback. The people and porch were very nice. I thought their grounds were very pretty and well kept up. We saw a nice and clean two-bedroom apartment.

Arlington Plaza

Review by



Jun 22, 2016

I Visited This Community

Arlington Plaza was small, had underground parking, and had a shuttle bus there to go places. It was older and needs to be a little more modern. The food was OK.

Arlington Plaza

Review by



Jun 17, 2016

I Visited This Community

Arlington Plaza was not homey enough to me. There were some questions the staff didn't know, but they tried to answer most of them. All of the prices were kind of high, and I was really disappointed.

1 person found this helpful. Was this helpful?

Arlington Plaza

Review by



Jun 2, 2015

I Visited This Community

Overall
Staff
Activities
Food
Quality
Facility

Arlington Plaza has lush manicured landscaping upon arrival. The parking area seems a bit crowded during the day. It's clean and inviting inside. The rooms and restrooms are suitable for the residents. The staff is friendly and helpful. The residents are vibrant and energetic. There are great attractions nearby that the residents often visit. According to the residents the food is delicious and convenient.

Arlington Plaza

Review by



May 13, 2015

I Visited This Community

Overall
Staff
Activities
Food
Quality
Facility

This community has a unique and fun lanscaping but the inside needs upgrading. The building is clean but dated. The staff are friendly and excited to help residents and answer questions. This community is very independent and the residents are active and encouraged to take part in activities. They could benefit from a wellness program and additional onsite resources. The community has live-in managers and a overall supportive management team. The dinning room is restaurant style dining and the food is highly respected by the residents.
Description of Arlington Plaza
_____________________________________________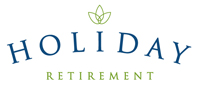 Situated on beautiful grounds in the heart of the Dallas/Fort Worth Metroplex, you'll love the elegant grace of the facilities at Arlington Plaza and the warmth of our staff. We're just minutes from all the things that make life great: dining, shopping, golfing, healthcare, and all the entertainment and culture of a major urban area. You won't want to miss visits to Bowman Springs Park, Symphony Arlington, the Historical Society Fielder House or one of the nearby professional sports venues. We're a community that feels more like a family than neighbors, and you'll wish you'd discovered us sooner.
Arlington Plaza is managed by Holiday Retirement, where we pride ourselves on providing security, comfort and value to tens of thousands of active seniors seeking an independent and fulfilling lifestyle.
Featured Amenities
The private apartments at Arlington Plaza come in a variety of sizes, styles and floor plans to suit your personal needs and tastes. All residences offer private bathrooms, modern fixtures, wall-to-wall carpeting and convenient kitchenettes. Dinner is served restaurant-style in the elegance of our main dining room, with private dining available for special events.
Our community was designed with social activity in mind, and we offer an exciting calendar of events and activities every day including arts and crafts, cooking classes and daily exercises.
Available Services
While staying at our community, each resident has the opportunity to participate in our exclusive travel program. Through this program,
seniors can visit nearly any of our over 300 retirement communities for up to seven nights at no additional charge. During the visit, residents will enjoy all the same service and amenities they enjoy at home while having the chance to meet new friends and experience new places.
We understand that each individual is unique and that needs may change over time. Holiday does not provide any health care services. However, residents are welcome to receive services from any outside home health care provider of their choice to help them continue enjoying life at our community.
When it comes to independent senior living, Arlington Plaza offers something for everyone.
Costs for Arlington Plaza
Independent Living Starting Cost per Month: $1,799
Amenities at Arlington Plaza
Property Info
Emergency Services: Less than 6 Miles
Shopping: Less than 2 Miles
Recreation: Less than 1 Mile
Resident Capacity: 96
Private Units
Studio Apartments
1-Bedroom Units
2-Bedroom Units
Air Conditioning/Climate Control
Kitchenette
24-Hour Staffing
Parking Provided
Fitness Room/Gym
Chapel Services
Game Room
TV & Media Room With Nintendo Wii
Billiards Lounge
Activities
Full-Time Activity Director
Exercise Classes
Arts & Crafts
Poker, Bingo & Other Games
Bible Study
Amenities
Outside Patio/Gardens
Cable/Satellite TV
Pet Policy: Pets allowed
Special Meals: Diabetic,Low-salt,Vegetarian
Private Dining Room Available
Restaurant-style Dining
Services
Transportation to Appointments
Other Transportation Provided
Private Laundry
Housekeeping
Linen Service
Travel Program
Live-In Managers
Back to Top
Resources Near Arlington Plaza
Nearby Senior Communities
Senior Living in Nearby Cities
Other Senior Living in Arlington