Vineyard Place
(4 reviews)
4017 SE Vineyard Rd , Milwaukie, OR 97267
Reviews of Vineyard Place
Write a review
Review Averages
4.25 out of 5.0
Vineyard Place

Review by



Oct 6, 2017

I Visited This Facility

Overall
Staff
Food
Facility

The rooms at Vineyard Place were very small. Food plans are part of their program, so the kitchens are very tiny. They don't have full-sized appliances. The staff was pleasant. I went to see bean bag baseball, and they talked about bowling in the halls. I got to see the little parakeets in the lobby, which I really liked. They had a luau and ice cream socials a couple of times. It's a step up from a nursing home. A lot of their residents are very old and living well. They had a very good variety of food and a pretty outdoor patio where they were having a big picnic and barbecue that they invited me to.

Vineyard Place

Review by



Sep 19, 2017

I Visited This Facility

Overall
Staff
Food
Facility

Vineyard Place was nice. It's a retirement center, not a home with different levels of care. The dining area was good. The staff was very nice and very accommodating.

Vineyard Place

Review by



Aug 24, 2017

I Visited This Facility

Overall
Staff
Food
Facility

Vineyard Place seemed really nice and clean. Everybody was so nice and happy. The people who lived there seemed like they just really enjoyed it, playing games, and doing stuff together. It was just really nice to see all the interaction. I really liked it. The food was great and wonderful. I toured it twice with a friend and another friend. The guy in charge of the place wasn't there, so one of the girls took me aroun. She was great and there was no hassle. However, when I brought another friend to look at it, the guy was just all over the place trying to get me to sign up and I kept saying, "I'm not ready." It was kind of offensive to my friend, who I brought because he wasn't paying attention to what I wanted at all. He was just trying to talk me into staying there and my friend got ignored. The staff was great except that one guy.

Vineyard Place

Review by



Jul 18, 2017

I Visited This Facility

I loved our tour of Vineyard Place. It's only less than 8 miles from OHSU Hospital, and the staff made sure that he mentioned to me what surrounding areas we could get to as far as pizza shops and shopping Whole Foods. The tour was very informative. The closet was clean, the blankets were folded in place at the top of the closet, the bed was made, the windows were clean, and you've got a beautiful view of the outside. Everything was functional including the blow dryer in the bathroom. I did enjoy their facilities. The food that would be available if I was to move in looked appealing.
Description of Vineyard Place
_____________________________________________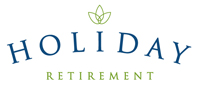 Nestled within five stunning, landscaped acres of wooded and manicured grounds, Vineyard Place is just a short drive away from downtown Portland. Our residents are free to enjoy the tranquility of our gardens, or seek out a little excitement with all the shopping, theater and entertainment venues that Portland has to offer. The surrounding area is rich in history, just minutes away from the end of the Oregon Trail and the Bomber Restaurant, which houses an authentic WWII B17 bomber, a must-see for veterans. With live-in managers devoted to making you feel like family, you'll be delighted to call Vineyard Place home.
Our community is proud to be a part of Holiday Retirement. Since 1971, Holiday Retirement has been creating superb communities where seniors feel a sense of home and belonging.
Featured Amenities
At Vineyard Place, we strive to make our community feel like a second home. Our residents are kept busy every day through a wide selection of programs and activities, including our award-winning Seniors Serving Seniors volunteer program that allows residents to engage with our local community.
Through our exclusive travel program, seniors can choose to stay at many of our more than 300 homes across the country. There is no additional charge for any of the luxurious amenities our residents enjoy such as daily meal service, private rooms and complimentary shuttle service throughout the local area.
Available Services
Our unrivaled dining program incorporates world-class cuisine into a menu designed with residents' dietary needs and preferences in mind. All dishes are made by our own chefs using wholesome, high-quality ingredients
and served three times daily in our formal dining room.
We understand that each individual is unique and that needs may change over time. Holiday does not provide any health care services. However, residents are welcome to receive services from any outside home health care provider of their choice to help them continue enjoying life at our community.
With superb amenities, a great location and exceptional service, Vineyard Place is a great place for Oregon seniors to call home.
Costs for Vineyard Place
Independent Living Starting Cost per Month: $1,774
Amenities at Vineyard Place
Property Info
Emergency Services: Less than 3 Miles
Shopping: Less than 1 Mile
Recreation: Less than 1 Mile
Minimum Age: 55
Resident Capacity: 148
Private Units
Studio Apartments
1-Bedroom Units
Air Conditioning/Climate Control
Kitchenette
Full Kitchen
Emergency Call System
24-Hour Staffing
Parking Provided
Fitness Room/Gym
Chapel Services
Billiards Lounge
Game Room
TV & Media Room
Activities
Full-Time Activity Director
Bean Bag Baseball
Bingo, Pinochle & Other Games
Social Hour
Chair Aerobics
Amenities
Outside Patio/Gardens
Cable/Satellite TV
Pet Policy: Pets allowed
Private Dining Room Available
Restaurant-style Dining
Services
Other Transportation Provided
Private Laundry
Housekeeping
Linen Service
Travel Program
Live-In Managers
Back to Top
Resources Near Vineyard Place
Nearby Senior Communities
Senior Living in Nearby Cities
Other Senior Living in Milwaukie