Gresham Manor
(5 reviews)
2895 SE Powell Valley Rd, Gresham, OR 97080
Reviews of Gresham Manor
Write a review
Review Averages
3.0 out of 5.0
Gresham Manor

Review by



Aug 22, 2017

I Visited This Facility

I really liked Gresham Manort. It was big and newer but more costly. I saw a two-bedroom that was bright, airy, and open. The person who gave us the tour was charming and helpful. I was really happy with the visit.

Gresham Manor

Review by



Jul 18, 2017

I Visited This Facility

I liked Gresham Manor a lot. As you're getting out of the car and walking up to the front door, the white sidewalk was lined with the most gorgeous flowers, which was breath taking. They had beautiful flowers and landscaping decor. I visited around May 31st, but they still had winter and heavy blankets on the beds. We didn't need that because it's summer now. They could've changed the decor and put summer blankets on the bed, and I didn't like that.

Gresham Manor

Review by



Dec 23, 2016

I Am A Friend Or Relative Of A Current/Past Resident

Overall
Staff
Activities
Food
Quality
Facility

This used to be a wonderful place with wonderful caring husband and wife teams to manage. It is under new ownership and they no longer care about residents. They've broken up the husband/wife teams and moved management off site. They gave pendants to push in the night for emergency but residents are on their own. The building will not be upgraded and I would think very carefully about putting your loved one here.

1 person found this helpful. Was this helpful?

Gresham Manor

Review by



May 17, 2016

I Visited This Community

I've been to Gresham Manor, but I have a little dog and what they had available was on the third floor. I didn't want to live on the third floor with my dog, so I counted that out. It was a very nice place with very nice people and very well-trained staff. I listened to the residents who had said they have all kinds of things to do, like trips to go shopping. I liked the place.

1 person found this helpful. Was this helpful?

Gresham Manor

Review by



Mar 27, 2013

I Am A Friend Or Relative Of A Current/Past Resident

Overall
Staff
Activities
Food
Quality
Facility

Horrible experience. Live-in managers complained about times my parents needed help. They were very rude and I am horrified by their treatment of my parents. Needless to say, we found them a new place to live. Be warned.

7 people found this helpful. Was this helpful?
Description of Gresham Manor
______________________________________________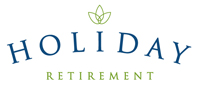 Situated on beautiful grounds in the peaceful community of Gresham, you'll love the elegance of our community and views of the Cascade Mountains while enjoying the conveniences of the nearby town. We're just minutes from shopping, healthcare, fine dining and wonderful local entertainment. If you're in the mood to explore, visit destinations like the Pittock Mansion, Mount Hood, Multnomah Falls and the Historical Vista House. Our warm and dedicated live-in managers want to make your retirement experience truly special, and you'll wish you'd come home to us sooner.
Gresham Manor is proud to be a Holiday Retirement community. Holiday Retirement creates superb residential communities where seniors feel a sense of home and belonging—what we call "The Holiday Touch."
Featured Amenities
As a resident of Gresham Manor, you'll appreciate the innovative floor plans of our private suites that accommodate a wide variety of furniture sizes and placements.
Each apartment includes private bathroom, kitchenette and emergency call system for your peace of mind. Your four-legged friend is welcome to join you in your new home.
Whatever your interests or passions, our community offers an exciting calendar of activities designed to stay fit, stimulate the mind or cultivate social opportunities. From pinochle to Bible study to birthday celebrations or weekly coffee klatches, there's something for everyone.
Available Services
While staying at our community, each resident has the opportunity to participate in our exclusive travel program. Through this program, seniors can visit nearly any of our over 300
retirement communities for up to seven nights at no additional charge. During the visit, residents will enjoy all the same service and amenities they enjoy at home while having the chance to meet new friends and experience new places.
We pride ourselves on providing residents a superb dining experience with a delicious menu prepared fresh by our chefs three times a day. You'll enjoy world-class cuisine, served in the setting of our friendly community dining room.
Gresham Manor sets the scene for an engaging retirement in a homelike atmosphere.
Costs for Gresham Manor
Independent Living Starting Cost per Month: $1,524
Amenities at Gresham Manor
Property Info
Emergency Services: Less than 2 Miles
Shopping: Less than 1 Mile
Recreation: Less than 1 Mile
Minimum Age: 55
Resident Capacity: 109
Private Units
Studio Apartments
1-Bedroom Units
2-Bedroom Units
Air Conditioning/Climate Control
Kitchenette
Emergency Call System
24-Hour Staffing
Parking Provided
Fitness Room/Gym
Chapel Services
Billiards Lounge
Game Room
TV & Media Room
Activities
Full-Time Activity Director
Coffee Klatch
Wii, Bingo & Other Games
Bible Study
Exercise Classes
Amenities
Outside Patio/Gardens
Cable/Satellite TV
Pet Policy: Pets allowed
Private Dining Room Available
Restaurant-Style Dining
Services
Other Transportation Provided
Private Laundry
Housekeeping
Linen Service
Travel Program
Live-In Managers
Back to Top
Resources Near Gresham Manor
Nearby Senior Communities
Senior Living in Nearby Cities
Other Senior Living in Gresham