The Worthington
(8 reviews)
1201 Riva Ridge Ct , Gahanna, OH 43230
Reviews of The Worthington
Write a review
Review Averages
4.75 out of 5.0
The Worthington

Review by



Oct 2, 2017

I Visited This Facility

Overall
Staff
Food
Facility

The Worthington is a very nice and well-maintained community. They have good people there, too. It was good. They have a pool and game rooms. They have tours. They serve three meals a day. The apartment was smaller than I would like, but if I was at the stage where I was going to spend most of my time there with just my wife and I, it would be adequate.

The Worthington

Review by



Sep 21, 2017

I Visited This Facility

Overall
Staff
Food
Facility

I visited the Worthington three times and I liked the place. The price is reasonable. I liked that it was part of Holiday, they have around 300 units around the country, and if you can make arrangements, you can stay at any of those up to seven nights free. It's designed after a cruise ship. There's a tall, open center to the building, and you can see all the way up. It's got flowers and plants on all of those levels. It is three stories, placed in an older community, and there's some nice shade trees there. I ate there once, and the meals were good. They have some garages, but not enough for everyone who want some. The fellow who assisted me was super, he bent over backward to make some things work when we talked about moving there.

The Worthington

Review by



Sep 20, 2017

I Visited This Facility

Overall
Staff
Food
Facility

My tour at Worthington was very good and it's on the top of my list right now. The rooms are the best priced of any that I've come across. They're very nice, very spacious, and the empty ones I looked at were very clean. The staff was very nice, very helpful, and invited me for lunch. The food was very good, and I enjoyed it very much. It has a nice atmosphere and the people seemed to be friendly. I didn't get to participate in any kind of activities, but they do have some stuff available.

The Worthington

Review by



Aug 25, 2017

I Visited This Facility

The Worthington is a very nice and friendly community. The place is extremely clean, well taken care of, and very welcoming. There is plenty of parking for visitors. I like their room set-up and their common places. The rooms themselves are a nice size. They have nice full kitchenettes for the residents. We saw people doing activities in the activity room. Everyone that we saw seemed to be happy and content with the place. The staff that I met was very friendly, very cooperative, and was nice to talk to.

The Worthington

Review by



Aug 24, 2017

I Visited This Facility

The environment at The Worthington was beautiful and convenient. It has really nice folks, but they just didn't have the room size that my mother needed. They had both 1- and 2-bedrooms, but didn't have a 2-bedroom available at that time and my mother had a lot of stuff. The staff was very nice and informative. The dining area is very clean and I liked it.

The Worthington

Review by



Jul 17, 2017

I Visited This Facility

We chose The Worthington and will move in on Saturday. I liked everything that they offered for the individual. Of all the ones that I visited, they were the one that offered the most, like the sizes and variation of rooms available. They had various prices on the same kind of room depending on how far you were to the elevator. It was a well-designed home. They had activities, like games, bean bag baseball, balloon volleyball, and an outdoor walkway that measured a quarter of a mile. They had entertainment coming in. Within your rent, the three meals a day were provided. They had garages available that you shared with 20 individuals. They would work with you and treat you if you needed help. The staff bent over backwards to help me and the seniors. If you could not get out of your room to eat, they would bring your meal up to you. The food was excellent and they gave you four choices. They had a healthy choice and a chef's choice. They had plenty of drinks available, like juices, coffee, tea, cocoa, and water. Every meal had soup and dessert.

The Worthington

Review by



Jun 23, 2016

I Am A Friend Or Relative Of A Current/Past Resident

The Worthington has full-time staff and don't have people that work short shifts nor a lot of people coming and going. They clean for the clients, provide the towels and the bedding, and launder towels and bedding. Someone is always there and very cheerful. There's enough activities without being overwhelming. There's a registered nurse that comes three times a week. It's beautiful. The artwork, furniture, and floral arrangements are spectacular. It seems to be a very happy place, and you could always find a place to sit. There are two laundry rooms with two washers and two dryers. Each room had a patio and a balcony. It's a very open floor plan and a very happy environment. The food is excellent.

The Worthington

Review by



Aug 7, 2015

I Visited This Community

Overall
Staff
Activities
Food
Quality
Facility

The Worthington is a independent living community in a nice quiet area. The community is a perfect fit for independent residents who are not extremely active. The community provides activities that are onsite as well as offsite. They have several social gatherings to promote communication and provide a ongoing outlet for residents. The Worthington offers a wellness program to assist residents with home health services as well as additional support services and resources. This community is not for residents who need frequent help with their daily needs, however the staff is aware of changes and assist with finding nursing support. The dinning experience is restaurant-style and provides tasty meals prepared by a chief. The building is clean and the apartments are average with a few upgrades. Overall this is a great independent living community.

3 people found this helpful. Was this helpful?
Description of The Worthington
_____________________________________________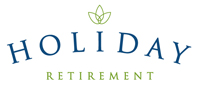 The Worthington offers residents an elegant retirement experience in a picturesque setting. You'll enjoy the convenience of shopping, dining and healthcare facilities located just minutes away and there are exciting entertainment options to ensure your retirement is an active experience. Take time out to stroll around the Columbus Zoo and the historic German Village or enjoy the natural beauty of the Alum Creek State Park or Creekside Island. Our warm and dedicated staff look forward to welcoming you to our community.
The Worthington is owned and operated by Holiday Retirement. Established in 1971, we specialize in providing seniors with premium service characterized by comfort, value and security.
Featured Amenities
Our robust activity calendar is carefully planned to provide you with the opportunity to make the most of your retirement years in a warm and supportive environment.
Take part in a range of classes including fitness, games, crafts and Bible study, or, if you'd like to enjoy some "me" time, take a stroll in our beautifully landscaped grounds or simply relax with a good book chosen from our extensive library. 
When you're not taking part in activities, you might be enjoying a wholesome meal thoughtfully prepared by our in-house chefs or relaxing in your private apartment suite. With multiple floor plans available, each apartment is carefully decorated and furnished to exacting standards chosen by you.
Available Services
Life at The Worthington is an enjoyable affair, made all the better by the comprehensive services we offer to enhance the quality of your retirement. Regular housekeeping
and linen changing services means you are free of daily chores and our convenient laundry facilities make it easy to keep on top of the washing. 
We understand that each individual is unique and that needs may change over time. Holiday does not provide any health care services. However, residents are welcome to receive services from any outside home health care provider of their choice to help them continue enjoying life at our community.
The Worthington is proud to offer independent seniors a first-class retirement experience in the thriving city of Gahanna.
Costs for The Worthington
Independent Living Starting Cost per Month: $2,074
Amenities at The Worthington
Property Info
Emergency Services: Less than 7 Miles
Shopping: Less than 1 Mile
Recreation: Less than 2 Miles
Minimum Age: 55
Private Units
Studio Apartments
1-Bedroom Units
2-Bedroom Units
Air Conditioning/Climate Control
Kitchenette
Emergency Call System
24-Hour Staffing
Parking Provided
Fitness Room/Gym
Chapel Services
Billiards Lounge
Game Room
TV & Media Room
Activities
Full-Time Activity Director
Wii Bowling League
Book Club
Religious Activities
Trips & Outings
Amenities
Outside Patio/Gardens
Cable/Satellite TV
Pet Policy: Small pets allowed
Private Dining Room Available
Restaurant-Style Dining
Services
Transportation to Appointments
Other Transportation Provided
Private Laundry
Housekeeping
Linen Service
Travel Program
Live-In Managers
Back to Top
Resources Near The Worthington
Nearby Senior Communities
Senior Living in Nearby Cities
Other Senior Living in Gahanna