Carmel Place
(6 reviews)
5512 Carmel Rd , Charlotte, NC 28226
Reviews of Carmel Place
Write a review
Review Averages
4.0 out of 5.0
Carmel Place

Review by



Oct 16, 2017

I Am A Friend Or Relative Of A Current/Past Resident

Overall
Staff
Food
Quality

We chose Carmel Place because of the price and the location. The food was good, and they have good activities that keep the residents busy.

Carmel Place

Review by



Aug 24, 2017

I Am A Friend Or Relative Of A Current/Past Resident

Overall
Staff
Activities
Food
Quality
Facility

My mother was at Carmel Place where I was only paying $2,100 a month. This was a retirement home and the reason I had to move her was because there were times she fell. They would send an ambulance for her and 90% of the time, there was really nothing wrong with her. All they had to do was pick her back up and she's okay. If it hadn't been for that, she'd still be here. They had activities from 6:00 in the morning until 8:00 in the evening. They had them constantly on the go. They had the Boy Scouts and the Girl Scouts come and sing in the evenings, and they would have an Elvis guy come in and do an impression. It was continuous. They did things for them all the time and she loved that. At 8:00 at night, they would put on a movie for the ones who wanted a movie, and that would take them all the way to 10:00. They did activities with them. However, when they fall, if they could be able to pick them up and see if they're hurt or if not, then let it go, that would be preferable. Don't send an ambulance every time because that gets to be aggravating. They'd call us and we'd have to go get her out of the hospital and that's a $700 ride over there to the hospital. She was locked in at $2,100 because I paid 1-1/2 times her rent one time and they had locked her in at that and it never went up at that point. The 10% every year would not go up anymore.

Carmel Place

Review by



Aug 24, 2017

I Am A Friend Or Relative Of A Current/Past Resident

Overall
Staff
Quality
Facility

My father-in-law is in Carmel Place. Everything is going fine. The staff is good, they've been very helpful and interactive with us and it's been a good experience so far. It might be a little dated, but it's comfortable and fine for the residents. He hasn't been participating in many of the activities because he's just not interested in going out in the group. They bring musicians in and they have movies and he's actively involved at the facility. He's been there for four weeks now and he is comfortable. We had a few issues, but it was mostly having to do with him. We looked at a ton of places, and it was by far the facility that had the best value. It's all inclusive, which is great, because some of the places we looked at had a renter's fee and all these things in addition to it. This place is a good value for the money.

Carmel Place

Review by



Aug 5, 2017

I Am A Friend Or Relative Of A Current/Past Resident

Overall
Staff
Activities
Food
Quality
Facility

From our families' experience, The staff has been responsive & kind to our needs. I do think their hands may be a bit tied by corporate restraints re: improvements, dining programs, and activities. We see a shift in more active and truly independent residents, our family member being one- hoping this continues! Nice apartments and flexibility of lease/rent was very attractive to us. Great location. Needs updating tho throughout building (interiors, unit finishes).

Carmel Place

Review by



Jul 18, 2017

I Visited This Facility

Carmel Place was probably more convenient with me. I was not as impressed with the staff, and it was not affordable for her. However, I felt good about it. I actually had two friends that had their parents there, and they gave good recommendations, but then the affordability was not within her ability. The rooms were fine. They were nice and clean. I did not people mingling around.

Carmel Place

Review by



Nov 24, 2014

I Am A Friend Or Relative Of A Current/Past Resident

Overall
Staff
Activities
Food
Quality
Facility

I have a family member living here who has been at Carmel Place for quite a number of years now. It is very sad to see how much the quality of this living center has gone down over the last 4-5 years. Our family has seen numerous management changes. Numerous head-chef and dining staff changes and most social activities have all but ceased to exist. It appears that people either quit on their own or are let-go every year. Longevity of staff does not exist. I would not hesitate to say that this has become a disapointing and depressing place for our family member to reside at compared to when they moved in. We also hear the same from other residents as well when we meet them during dinner/lunch or visiting our family memeber. Each year now Holiday (management company not owner) continues to raise monthly prices dramatically while decreasing services and food/meal quality. The most important aspect about Carmel Place was originally it's meal plan and social activities. They had a gourmet chef on-site and healthier options. Now the quality and service is very basic if not poor at times. Anyone with health issues and special dietary needs may have to spend more time cooking for themselves again given the lack of attention provided by the meal services and quality decline. It is very disapointing. The true ownership of Carmel Place is very distant. They are an investment company of some sorts that has had financial issues, but is in the business of makign money, not providing care. Technically there is nothing wrong with this, but just understand that at the end of the day, it is about the money (revenue/profit) and not a care/service focused business. Holiday puts out a lot of promotions and marketing plans. Only word of caution here is to be weary of sales/promotions or discounts. From what we have seen, once the discount expires, prices jump a lot more then expected. This place is an independent living location so they take very little responsibility for anything that may happen to a person who lives here other than call 911 It is very important for any future resident to understand this. If you fall, 911 has to be called, staff will not help you get up. If someone chokes in the dining hall (yes this happens more then you think) staff will Not perform the heimlic or CPR (or defibulator) on you. Another elderly resident either will have to help and the staff will call 911, but are not allowed to assist. Some people are fine being here, many people however come here with problems ranging as serious as alzheimers and there is no care. It's not that my expectation writing this review is higher than it should. We have just witnessed a very clear decline in services since our fam-mem moved here. We have considered a move, but continue to wait out each year as our family member prefers to not move again and we hope services improve to "match" the elegant marketing Holiday produces. My suggestions for improvement at Carmel Place is to bring back true social activities as would be expected, improve the shuttle services for more frequent and better day trips to nearby shopping/destination/convenient centers (then just once a month), improve the dining services with higher quality foods again and menu items and provide some form of minor/limited care with an on-site nurse or orderly to help someone when an incident happens such as a fall, injury, choking or other minor situation. To conclude, we can not recommend Carmel Place unless things change. It was better a few years ago, but financial issues have taken their toll on this company and the quality has suffered, but prices continue to escalate to unnecessary levels given the minimal services rendered.

37 people found this helpful. Was this helpful?
Description of Carmel Place
____________________________________________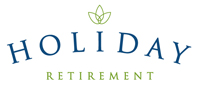 Conveniently located in South Charlotte near some of the city's best shopping, dining and healthcare, you'll enjoy living in our beautiful and peaceful community. Our area offers a wide variety of worship opportunities and many exciting destinations like the Mint Museum, the Belk Theater and lovely parks and hiking trails. Our caring managers are on hand 24 hours a day to make sure your retirement experience is rewarding and special. You'll wish you called Carmel Place home sooner.
Carmel Place is owned and operated by Holiday Retirement, a company in the business of providing comfort, value and security to seniors. Since 1971, we have led the industry in independent senior living, with unrivaled service, compassion and care.
Featured Amenities
Carmel Place keeps life active and rewarding for all of our residents. We offer a thoughtfully planned calendar of life-enriching activities, exercise classes, educational lectures and off-site outings to keep you entertained and engaged. From socials and club activities for enjoying the company of others to quiet spaces to read, reflect or pray, our community offers something for everyone.
Residents select from a variety of floor plans and styles for our studio, one- and two-bedroom apartments, complete with plush carpeting, private bathrooms, kitchenettes and emergency call systems. Many units include patios or balconies for outdoor private space.
Available Services
While staying at our community, each resident has the opportunity to participate in our exclusive travel program. Through this program,
seniors can visit nearly any of our over 300 retirement communities for up to seven nights at no additional charge. During the visit, residents will enjoy all the same service and amenities they enjoy at home while having the chance to meet new friends and experience new places.
We understand that each individual is unique and that needs may change over time. Holiday does not provide any health care services. However, residents are welcome to receive services from any outside home health care provider of their choice to help them continue enjoying life at our community.
Expect the best for your retirement at Carmel Place.
Costs for Carmel Place
Independent Living Starting Cost per Month: $2,199
Amenities at Carmel Place
Property Info
Emergency Services: Less than 3 Miles
Shopping: Less than 2 Miles
Recreation: Less than 2 Miles
Resident Capacity: 93
Private Units
Studio Apartments
1-Bedroom Units
2-Bedroom Units
Air Conditioning/Climate Control
Kitchenette
Emergency Call System
24-Hour Staffing
Parking Provided
Fitness Room/Gym
Chapel Services
Billiards Lounge
TV & Media Room
Game Room
Activities
Full-Time Activity Director
Movie Screenings
Scrabble, Canasta & Other Games
Trips & Outings
Exercise Classes
Amenities
Outside Patio/Gardens
Cable/Satellite TV
Pet Policy: Pets allowed
Special Meals: Diabetic,Low-salt,Vegetarian
Private Dining Room Available
Restaurant-style Dining
Services
Transportation to Appointments
Other Transportation Provided
Private Laundry
Housekeeping
Linen Service
Travel Program
Live-In Managers
Back to Top
Resources Near Carmel Place
Nearby Senior Communities
Senior Living in Nearby Cities
Other Senior Living in Charlotte