Orchid Terrace
(10 reviews)
4474 Butler Hill Rd, Saint Louis, MO 63128
Reviews of Orchid Terrace
Write a review
Review Averages
4.4 out of 5.0
Orchid Terrace

Review by



Jul 19, 2017

I Am A Friend Or Relative Of A Current/Past Resident

Orchid Terrace is a very friendly community. The food is great. Everybody seems to be very happy there, and my dad is included in that. We are very impressed with the whole facility. The staff is very friendly, very helpful, and very efficient. They seem to have more than adequate parking for all the residents. It is a very enjoyable environment. He has not been involved in any activities yet, but I am sure that eventually he will be. Their rooms are comfortable. For their size, they are fairly spacious. They are very clean and well-kept. Housekeeping is every Monday, and that's when his housekeeping takes care of his things. They come with a refrigerator, and the rest of the apartment has to be furnished.

Orchid Terrace

Review by



Jul 18, 2017

I Am A Friend Or Relative Of A Current/Past Resident

Overall
Staff
Food
Facility

My son has been in Orchid Terrace for a couple of months and everything's great. It's very nice, and the people are nice. It's outstanding, and they really do well. Everybody's been marvelous. We've eaten there two or three times, and food's been really good. The place is beautiful.

Orchid Terrace

Review by



Jul 18, 2017

I Visited This Facility

I liked Orchid Terrace. It was a nice place and I enjoyed my visit. The staff was very helpful, very responsive, and very nice. It's a 2-story building, they have nice apartments, the grounds are well-kept and they have flowers everywhere.

Orchid Terrace

Review by



Jul 17, 2017

I Am/Was A Resident Of This Facility

I like that I have a two-bedroom apartment at Orchid Terrace with an outside deck that's light and airy. We have card games, movies, and performers, like piano players. The staff is really nice and helpful. I was told that we would have transportation to the doctor's office and outings on a bus, but I can't get on it because they don't have a lift for the wheelchair, so transportation is a problem. The food is good, and they serve three meals a day, snacks, and popcorn for the movies.

Orchid Terrace

Review by



Jun 9, 2017

I Visited This Facility

I enjoyed my visit at Orchid Terrace. I like what I saw. When the time comes that we have to move, I think we would give it a great consideration. I was very impressed with the place. It seemed to be very clean. The people that I met were very hospitable, and I'm sure those are the kind of people that we want to be around. I spoke to some of the guests who are living there, and they love the place very much. I looked at a 2-bedroom room which seemed to be just about the right size for what we need. The place was clean; there's no smell or odor. It was just lovely. I was impressed with the dining room too. But one thing that did not impress me is the looks of the bathrooms and the shower in the 2-bedroom. They looked used and not really appealing. I'm not impressed with the neatness or the cleanliness. Also the shower was very well used but not very well taken care of.

Orchid Terrace

Review by



Aug 1, 2016

I Visited This Community

Orchid Terrace's rooms were about 575 square feet and the living room was actually bigger than the bedroom. Once you get a dresser, my mother's cedar chest, and their bed in there, it's going to be crowded in the bedroom, but it's doable. It had two huge walk-in closets, which I like so they have room for storage and stuff they would need. The apartment I looked at had a small balcony off it and it was nice. They didn't have anything on the first floor; everything they had was on the third floor. I didn't see any fire doors, and they didn't point fire doors out. They just had people assigned to move the people from the third floor down. I liked it but was leery about that.

Orchid Terrace

Review by



Jul 28, 2016

I Visited This Community

I visited Orchid Terrace. Everything was nice and modern. They were doing a nice job and gave me the whole tour. I saw the rooms, what were available, and how much they cost. It was a few years older, but it was still nice. It looked like everybody was doing something there.

Orchid Terrace

Review by



May 31, 2016

I Visited This Community

I visited Orchid Terrace for my mother. It was very nice inside and roomy. The staff members were very friendly. The dining area was very nice, and the lunch was good.

Orchid Terrace

Review by



Apr 25, 2016

I Am A Current/Past Resident

I moved in to Orchid Terrace and I like it and my studio room a lot. The food is very nice. We have bingo, dancing, music, card playing, and Wii bowling. The staff is really nice. This is a really nice place.

Orchid Terrace

Review by



Mar 16, 2016

I Visited This Community

The gentleman was extremely helpful at Orchid Terrace. I ate there, and the food was very good. The staff was very sweet and answered all of my questions, but it was too far away. The price was comparable.
Description of Orchid Terrace
_____________________________________________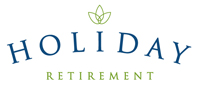 Nestled in a secluded corner of Saint Louis, Orchid Terrace offers independent retirement living and all the convenience of living within easy reach of the wider community. We're just minutes away from world-class healthcare and a wealth of exciting options for shopping and dining. Take time out to explore local destinations including the City Museum and the world-famous Gateway Arch on the west bank of the Mississippi River.
Orchid Terrace is owned and operated by Holiday Retirement, a company in the business of providing comfort, value and security to seniors. Since 1971, Holiday has been creating cheerful communities for individuals who want to enjoy an independent and enriching retirement.
Featured Amenities
Our residents enjoy beautiful private apartment suites, which are furnished to a high standard and available in a choice of studio, one- and two-bedroom floor plans.
Restaurant-style social dining offers the chance to enjoy quality cuisine that is prepared in-house with fresh and wholesome ingredients.
You can also look forward to a carefully planned schedule of activities and events designed to promote holistic wellness in retirement. Enjoy a game of billiards, catch up with your favorite TV shows, take part in one of our exercise classes or simply relax with the latest novel chosen from our well-stocked library.
Available Services
The services at Orchid Terrace are second-to-none. Use our complimentary transportation service to help you explore the local area or attend appointments. Wave
goodbye to the tedium of daily chores with our helpful housekeeping and linen changing services, and enjoy cable TV and other utilities, all included in one monthly service charge.
We understand that each individual is unique and that needs may change over time. Holiday does not provide any health care services. However, residents are welcome to receive services from any outside home health care provider of their choice to help them continue enjoying life at our community.
Orchid Terrace offers an exciting option for senior living in the heart of Missouri.
Costs for Orchid Terrace
Independent Living Starting Cost per Month: $2,399
Amenities at Orchid Terrace
Property Info
Emergency Services: Less than 1 Mile
Shopping: Less than 1 Mile
Recreation: Less than 2 Miles
Minimum Age: 55
Private Units
Studio Apartments
1-Bedroom Units
2-Bedroom Units
Air Conditioning/Climate Control
Kitchenette
Emergency Call System
24-Hour Staffing
Parking Provided
Fitness Room/Gym
Chapel Services
Billiards Lounge
Game Room
TV & Media Room
Activities
Full-Time Activity Director
Wii Bowling Tournaments
Arts & Crafts
Cash Bingo
Sewing Circle
Amenities
Outside Patio/Gardens
Cable/Satellite TV
Pet Policy: Small pets allowed
Private Dining Room Available
Restaurant-Style Dining
Services
Other Transportation Provided
Private Laundry
Housekeeping
Linen Service
Travel Program
Live-In Managers
Back to Top
Resources Near Orchid Terrace
Nearby Senior Communities
Senior Living in Nearby Cities
Other Senior Living in Saint Louis