Elmcroft of Downriver
(3 reviews)
19697 Allen Rd, Brownstown, MI 48183
Reviews of Elmcroft of Downriver
Write a review
Review Averages
5.0 out of 5.0
Elmcroft of Downriver

Review by



Jul 27, 2016

I Visited This Community

The visit at Elmcroft of Downriver was very nice. They have nice activities and things for them to do, plus outings. It was just a little pricey. I had a full walk-through. They do a three-course meal and snacks in-between. The rooms were nice, too.

Elmcroft of Downriver

Review by



May 17, 2016

I Visited This Community

We visited Elmcroft of Downriver. My mother used to live there eight years ago, and we were very pleased at that time; over the years, places need to make sure they continue to live up to their standards, and they do. Its staff was very kind and understanding. The place was very clean and kept everything top notch. I did not see activities going on while I was there, but there were activities listed on a bulletin board. The rooms were well maintained and in very good condition. The dining area was very nice, too. My dad is a more laid back person, and for him, this place was very upscale.

Elmcroft of Downriver

Review by



Mar 28, 2016

I Visited This Community

Elmcroft of Downriver was a very nice facility with very welcoming staff. It was very pleasant inside. I really like this place. There were activities going on, and people seemed to be engaged and pleasant all the way through. There was an enclosed courtyard. It was very nice. The rooms were all brand new and recently redone. The problem there was the price. It wasn't as bad, but we couldn't afford it.
Description of Elmcroft of Downriver
________________________________________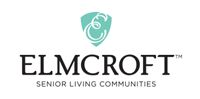 After a lifetime full of hard work and daily chores, older adults deserve the best in stress-free retirement living. That's where Elmcroft of Downriver comes in. Located in a beautiful part of Brownstown, our community provides the activities and social life that keep retirement fun, while also offering 24-hour services that make retirement easy.
Elmcroft of Downriver is one of the many exemplary communities owned and operated by Elmcroft Senior Living. At Elmcoft, our mission is to enrich the lives of everyone who lives with us and works with us by treating them all with dignity and respect while taking care of their individual needs.
Featured Amenities
From welcoming open spaces to an invigorating activity schedule, residents at Elmcroft of Downriver are sure to have their daily needs met, but in a way they find enjoyable. That's especially true

with our dining program, which features new culinary creations every day served in a restaurant-style atmosphere that promotes social interaction.
We also strongly encourage our residents to chase their life-long ambitions, which is the goal of Elmcroft's Second Wind Dreams program. No matter what item residents have on their bucket list, from reuniting with long-lost relatives to swimming with dolphins, we aim to make these dreams come true and show residents that their goals are still within reach!
Available Services
When a new resident joins Elmcroft of Downriver, family members obtain peace of mind, knowing that their loved one will be fully taken care of. We encourage each resident to live as independently as
possible, but any time assistance is needed - whether it's with getting dressed, taking medication regularly or any other daily task - we're here to help.
Specially trained staff members are available 24 hours a day to help with any task, or should an emergency arise. And those same staff members work every day to make life safer through programs such as Walking Tall, which is designed to reduce the risk of falling.
At Elmcroft of Downriver, we treat your family member like one of our own.
Costs for Elmcroft of Downriver
Assisted Living Starting Cost per Month: $3,690
Amenities at Elmcroft of Downriver
Property Info
State License #: AH820314913
Back to Top
Resources Near Elmcroft of Downriver
Nearby Senior Communities
Senior Living in Nearby Cities
Other Senior Living in Brownstown