Nouveau Marc
(9 reviews)
1101 Joe Yenni Blvd , Kenner, LA 70065
Reviews of Nouveau Marc
Write a review
Review Averages
4.33 out of 5.0
Nouveau Marc

Review by



Sep 14, 2017

I Visited This Facility

Nouveau Marc was too expensive, but it was a very nice place. Everybody was in the beautiful dining room at the time I went. We looked at the one-bedroom apartment. The staff was very nice and very informative. I might consider them later on.

Nouveau Marc

Review by



Aug 24, 2017

I Visited This Facility

Overall
Staff
Food
Facility

Nouveau Marc was very nice and it was the one facility we would consider moving into. We saw a 1-bedroom and an efficiency room, they were spacious and very good. The dining room was really good and the meal preparations were good. The menu looked very good, too. They had several TV rooms and a courtyard, and they were all very nice. The staff was nice and the place was clean and well-maintained.

Nouveau Marc

Review by



Aug 23, 2017

I Visited This Facility

I really liked Nouveau Marc. It was very good. The staff members were very accommodating. They wanted me to stay for lunch, but I couldn't that day. The dining area and room were lovely. The bedroom has a dresser, a bed, and a nightstand. The living room had a couch, a chair, and a TV. It was nice. The community was very clean and up-to-date.

Nouveau Marc

Review by



Aug 23, 2017

I Visited This Facility

Kenner is about 20 miles from my home, so I didn't find Nouveau Marc as convenient as other communities. It was very clean and seemed very well managed. I had a very positive impression of the facility and the cleanliness of it. The lady who I spoke to seemed to be very well organized, efficient, knowledgeable, and courteous. I got a very positive impression, and it was in a nice neighborhood.

Nouveau Marc

Review by



Jul 18, 2017

I Am A Friend Or Relative Of A Current/Past Resident

My dad has been in Nouveau Marc for about 6 weeks now, and so far things have been really fine. I like that he has meals. The staff is the best. They are friendly and accommodating. He has a lovely room. I like it because he has his own privacy. He can go out and interact with people if he wants. It is clean and well-maintained. They come in every week. They seem to have gardeners there everyday. The ground is beautiful. The location is good. It is a bit far from me, but that's just the way it is. He seems to be adjusting well. He is a social person, so he needs to be around people, and that's what I like. I think it is good for him to have his meal with other people. When he goes down to the dining room, he has all his friends and people he can talk to. I think it is better for him because he actually gained a little weight. Right now, he likes bingo, and he loves when people come and play music or sing. There are a lot of things for them.

Nouveau Marc

Review by



Jul 18, 2017

I Visited This Facility

Overall
Staff
Food
Facility

Nouveau Marc is a nice place. It is clean and comfortable. The rooms are not very big, but we have to downsize which we knew we had to do to begin with. However, I don't like that the bathroom is outside of the kitchen and not in the bedroom. They do serve breakfast, lunch, and dinner, and they offer transportation. They have a beauty salon and a barbershop. They have different parties like Mardi Gras and Fourth of July. They have a wall where they have all the veterans' pictures on it, and it is nice. Everything is neat. The outside looks good too.

Nouveau Marc

Review by



Jul 18, 2017

I Am A Friend Or Relative Of A Current/Past Resident

Overall
Staff
Activities
Food
Quality
Facility

Nouveau Marc is very nice, and it has very nice people in it. They are a very people-oriented place. They have bingo, they have that game where you throw the bean bag in a hole, they play cards and have little games where the horses race. There's also exercise programs and church services for all denominations. The food is OK. The thing that won us over is my mother just felt more at home when we walked in, and she liked the appearance of it on the outside.

Nouveau Marc

Review by



Jun 13, 2016

I Visited This Community

The rooms at Nouveau Marc were very nice. Their management was extremely nice and accommodating. I had a nice lunch during my visit. They seemed to have a lot of activities; from their list of activities, it seemed like they had something going on every day.

1 person found this helpful. Was this helpful?

Nouveau Marc

Review by



May 12, 2016

I Visited This Community

As soon as I walked into Nouveau Marc, there was a smell that wasn't very pleasant. It wasn't as clean as the other places I visited. I didn't feel as secure because the locks on the doors weren't very big and just like the locks on the interior doors in my house. The lady showed me the menu and all of the activities that they had. The residents seemed to be a little older, which would have been a concern. It's a senior home, but they were a little aged for me. I'm not really pleased about the location, and it's more expensive. The staff was OK but weren't as informative or as friendly as the staff at the other place I visited, though. They had a little calendar of activities that the residents can participate in.

2 people found this helpful. Was this helpful?
Description of Nouveau Marc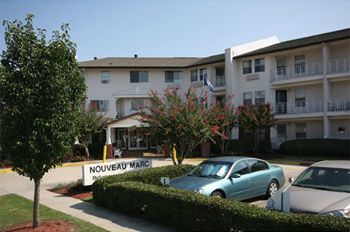 _____________________________________________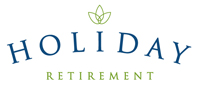 Nouveau Marc is situated minutes away from the Mississippi River Walk and the French Quarter. Enjoy access to the city's many excellent medical facilities, dining places and shopping malls, or explore the nearby Lake Pontchartrain and Treasure Chest Casino. With managers that make you feel right at home, you'll wish you'd have come to our community sooner.
Nouveau Marc is a part of Holiday Retirement, a company in the business of providing comfort, value and security to seniors. Since 1971, Holiday has been creating cheerful communities for individuals who want to enjoy an independent and enriching retirement.
Featured Amenities
Our private studio, one- and two-bedroom apartments come in various sizes to cater to your personal tastes and lifestyle. All apartments come equipped with private
bathrooms, convenient kitchenettes, individually controlled thermostats and an emergency call system for added safety and security. Your small dog or cat is also welcome to join you at our community.
Fill your days with a game of Poker in our game room or by shooting pool in our stylish billiards lounge. Attend weekly Mass in our living room and exercise your green thumb with help from our gardening club. And with a full calendar of activities and events scheduled each day, you'll never experience a dull moment at Nouveau Marc.
Available Services
As part of our all-inclusive retirement experience, our staff take care of life's daily chores including housekeeping, linen changing and meal service. Complimentary
shuttle service is also available to take you to local appointments, errands and off-site events.
We understand that each individual is unique and that needs may change over time. Holiday does not provide any health care services. However, residents are welcome to receive services from any outside home health care provider of their choice to help them continue enjoying life at our community.
Enjoy premium independent retirement living in The Big Easy at Nouveau Marc.
Costs for Nouveau Marc
Independent Living Starting Cost per Month: $2,324
Amenities at Nouveau Marc
Property Info
Emergency Services: Less than 2 Miles
Shopping: Less than 2 Miles
Recreation: Less than 2 Miles
Minimum Age: 55
Private Units
Studio Apartments
1-Bedroom Units
2-Bedroom Units
Air Conditioning/Climate Control
Kitchenette
Emergency Call System
24-Hour Staffing
Parking Provided
Fitness Room/Gym
Chapel Services
Billiards Lounge
Game Room
TV & Media Room
Activities
Full-Time Activity Director
Bingo & Other Games
Bible Study
Movie & Popcorn
Garden Club
Amenities
Outside Patio/Gardens
Cable/Satellite TV
Pet Policy: Small pets allowed
Private Dining Room Available
Restaurant-Style Dining
Services
Transportation to Appointments
Other Transportation Provided
Private Laundry
Housekeeping
Linen Service
Travel Program
Live-In Managers
Back to Top
Resources Near Nouveau Marc
Nearby Senior Communities
Senior Living in Nearby Cities
Other Senior Living in Kenner