Beaverdale Estates
(2 reviews)
4610 Douglas Ave , Des Moines, IA 50310
Reviews of Beaverdale Estates
Write a review
Review Averages
4.0 out of 5.0
Beaverdale Estates

Review by



Jul 18, 2014

I Am A Friend Or Relative Of A Current/Past Resident

Overall
Staff
Activities
Food
Quality
Facility

I searched for a long time before moving my parents from Texas to Beaverdale Estates. It was a mutual decision to have them move into this beautiful independent living community. The entry into the building is welcoming with the outdoor rockers and the open entryway. The regal dining area is beautiful to sit in. One of the many things we enjoy at Beaverdale is the musical entertainment by Managers Aaron and Margaret Jamal. They are amazing. Not only are they wonderful managers, they are magnificent musicians! Their smiles bring light to the room and give us all a feeling of being "family". Many times, Aaron has given my dad a few words of encouragement or perhaps a different way to look at things. It's made a difference during a not-so-good day. And Margaret is always so positive! She's helped me through some tough days with my parents. Their faith always shows through in all they do. Beaverdale Estates is a generation of people who, for the majority, are faith-based. This is one of the reasons we are at Beaverdale. If it weren't for these particular managers, we would leave. They make it "home" so HOME is where we are at!

Beaverdale Estates

Review by



Jul 17, 2014

I Am A Current/Past Resident

Overall
Staff
Activities
Food
Quality
Facility

I want to tell you about the managers, Aaron and Margaret Jamal, who truly make this place a home. They understand the needs of the elderly. They show compassion, dignity, and caring for each individual. They know each resident by name and they call them by name, as well. Aaron and Margaret are very loving and musically talented people and they share their talents with the entire community. They are needed here as they are FAMILY here. When they are on duty, there is an air of light heartedness and a truly peaceful feeling of being HOME. Their presence is not only one of security, it is one of faith, of promise, and hope and a loving protectiveness that you can only find with managers who are dedicated and willing to remain with the community longterm. They give us the sense of the togetherness one would get as being part of a family, which Beaverdale Estates is....thanks to Margaret and Aaron. They are all business when it is needed and all family when needed, as well. God bless them for their service!!!

1 person found this helpful. Was this helpful?
Description of Beaverdale Estates
___________________________________________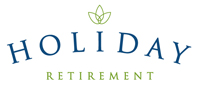 What better place to make your home than in a happy, family-like community surrounded by all the things that make life rich. If you'd like to spend an afternoon out, you can travel a short ways toward the capital to take advantage of a vibrant theater scene (featuring the oldest theater west of the Mississippi), museums, shopping and exceptional fine dining. Or venture out a few miles to marvel at one of the largest botanical gardens in the Midwest, enjoy beautiful Saylor Lake or view the scenic bridges of Madison County. Come home to Beaverdale Estates, a place in the heart of it all.
Beaverdale Estates is a proud member of Holiday Retirement, a network of more than 300 independent senior communities. Since 1971, we have led the industry with innovative programs that address the complete lifestyle needs and interests of seniors.
Featured Amenities
Beaverdale Estates offers a wide selection of deluxe studio,
one- and two-bedroom apartment suites. Each comes complete with private bathroom, kitchenette and emergency call system for your peace of mind.
We pride ourselves on providing residents a superb dining experience with a delicious menu prepared fresh by our chefs three times a day. You'll enjoy world-class cuisine, served in the elegant setting of our friendly dining room, or intimate private dining room for special occasions.
Available Services
If you take a close look around our community, you may notice that a few of our residents stand out. These are our Community Managers, who live on site to provide 24-hour support and security.
You'll see them sharing a meal with residents in our dining room, attending one of our social events and taking the time to make sure each and every one of our residents feel welcomed and included.
We understand that each individual is unique and that needs may change over time. Holiday does not provide any health care services. However, residents are welcome to receive services from any outside home health care provider of their choice to help them continue enjoying life at our community.
When you're looking for a rewarding retirement lifestyle, Beaverdale Estates is the ideal place to call home.
Costs for Beaverdale Estates
Independent Living Starting Cost per Month: $1,699
Amenities at Beaverdale Estates
Property Info
Emergency Services: Less than 3 Miles
Shopping: Less than 1 Mile
Recreation: Less than 1 Mile
Minimum Age: 55
Private Units
Studio Apartments
1-Bedroom Units
2-Bedroom Units
Air Conditioning/Climate Control
Kitchenette
Emergency Call System
24-Hour Staffing
Parking Provided
Fitness Room/Gym
Beauty/Barber Shop
TV and Media Room with Nintendo Wii®
Billiards Lounge and Game Room
Activities
Full-Time Activity Director
Excercise Classes
Creative and Social Programs
Fitness and Wellness Programs
Group Games and Events
Amenities
Outside Patio/Gardens
Cable/Satellite TV
Pet Policy: Pets allowed
Private Dining Room
Restaurant-style Dining
Services
Transportation to Appointments
Other Transportation Provided
Housekeeping
Seniors Serving Seniors/Seniors-
Serving Society Program
Live-in Managers
Travel Program
Back to Top
Resources Near Beaverdale Estates
Nearby Senior Communities
Senior Living in Nearby Cities
Other Senior Living in Des Moines