Elmcroft of Martinez
(2 reviews)
515 The Pass, Martinez, GA 30907
Reviews of Elmcroft of Martinez
Write a review
Review Averages
4.0 out of 5.0
Elmcroft of Martinez

Review by



Jul 20, 2017

I Visited This Facility

I had a nice visit at Elmcroft of Martinez, but it's a little expensive. The community is divided in two parts. One part was for people who has dementia and Alzheimer's because they can't get out, and they have to be chaperoned. With the other part, you just have to tell them when you're leaving and when you're coming back. They have a nice dining area and gathering area, and they have books. The staff was very nice. The single rooms are nice. It comes with a bathroom, a receiving area or a place where you can watch TV, and a bedroom.

Elmcroft of Martinez

Review by



Jul 18, 2017

I Visited This Facility

Overall
Activities
Facility

Elmcroft was in a very good location in Martinez. Everything was very clean and didn't have an odor. The residents looked well dressed and very clean. The lady who showed us around was very informative. We toured everywhere and looked at the memory care area. We liked that they had a base price, and the level of care determined the price, but they didn't nickel and dime you for every service. They gave as a calendar of activities.
Description of Elmcroft of Martinez
________________________________________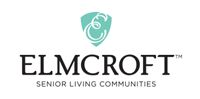 Located in an area rich in tradition and history, Elmcroft of Martinez is also surrounded by a modern and growing community. Martinez is a vibrant suburb of Augusta, Georgia offering modern conveniences and amenities. Augusta itself is Georgia's second-oldest city, founded in 1736 along the banks of the Savannah River as an Indian trading post. Augusta became a winter resort in the late nineteenth and twentieth centuries and is home to America's most prestigious golf tournament, The Masters.
Elmcroft of Martinez is one of the many exemplary communities owned and operated by Elmcroft Senior Living. At Elmcoft, our mission is to enrich the lives of everyone who lives with us and works with us by treating them all with dignity and respect while taking care of their individual needs.
Featured Amenities
From welcoming open spaces to an invigorating activity schedule, residents at Elmcroft of Martinez are sure to have their daily needs met, but in a way they find enjoyable. That's especially true

with our dining program, which features new culinary creations every day served in a restaurant-style atmosphere that promotes social interaction.
We also strongly encourage our residents to chase their life-long ambitions, which is the goal of Elmcroft's Second Wind Dreams program. No matter what item residents have on their bucket list, from reuniting with long-lost relatives to swimming with dolphins, we aim to make these dreams come true and show residents that their goals are still within reach!
Available Services
When a new resident joins Elmcroft of Martinez, family members obtain peace of mind, knowing that their loved one will be fully taken care of. We encourage each resident to live as independently as

possible, but any time assistance is needed - whether it's with getting dressed, taking medication regularly or any other daily task - we're here to help.
Specially trained staff members are available 24 hours a day to help with any task, or should an emergency arise. And those same staff members work every day to make life safer through programs such as Walking Tall, which is designed to reduce the risk of falling.
At Elmcroft of Martinez, we treat your family member like one of our own.
Costs for Elmcroft of Martinez
Assisted Living Starting Cost per Month: $3,330
Resources Near Elmcroft of Martinez
Senior Living in Nearby Cities
Other Senior Living in Martinez