Ormond In The Pines
(6 reviews)
101 Clyde Morris Blvd, Ormond Beach, FL 32174
Reviews of Ormond In The Pines
Write a review
Review Averages
4.5 out of 5.0
Ormond In The Pines

Review by



Aug 24, 2016

I Am A Friend Or Relative Of A Current/Past Resident

Overall
Staff
Activities
Food
Quality
Facility

Ormond in the Pines was a blessing for our elderly aunt. From the first time we walked in the door, people smiled and greeted us plus praised the facility and the staff. You could sense the genuine feeling of family here and that is not the usual case for retirement facilities. No one is ignored or forgotten. There are activities and people who approach newcomers to acquaint them with the facility. When we looked for places, we wanted a place that could offer both independent living and assisted living without leaving the premises. Ormond in the Pines had all of this. Plus the staff genuinely looks out for everyone to be sure that they are healthy, safe, and accounted for so that no one is alone and perhaps in trouble. We love the people of Ormond in the Pines and would recommend it to everyone we know.

Ormond In The Pines

Review by



Jun 17, 2016

I Visited This Community

We had a good experience visiting Ormond in The Pines. They had a lot of parking and a nice setting. The staff and people were very nice.

Ormond In The Pines

Review by



Jun 16, 2016

I Am A Friend Or Relative Of A Current/Past Resident

I didn't have any problems with Ormond in the Pines. It's excellent, to be perfectly honest. The staff is absolutely excellent. Mom has a one-bedroom apartment with a living room, and she's absolutely fine with that. They have a barber shop and a game room, do puzzles, and have people come in to play music for the residents; they have a good time. The dining area is large. They have a good breakfast area and a dining facility on the first floor. The food looked very nice, too.

Ormond In The Pines

Review by



Jun 13, 2016

I Visited This Community

I was less impressed with Ormond in the Pines; however, they had a physical therapy company who actually had their own office right in the building and a home health care company that also had its own office in the building, which is a nice thing. It was mostly women and a lot of older ladies sitting out in the hallways just staring off into space. It wasn't as nice, shiny, or new. They had a nice library, rooms where you could go and play board games, and Wii bowling. I have never seen that before. I was walking down the hallways and everybody was cheering and I walked by and there were all these people playing bowling with this Wii thing on the TV set. Everybody seemed to be having a good time except for the guy who got a gutter ball.

1 person found this helpful. Was this helpful?

Ormond In The Pines

Review by



May 11, 2016

I Visited This Community

I thought that the general appearance of Ormond in the Pines was good. It was well painted, well lit, and seemed to be in pretty good shape. The staff answered all of my questions. The library and the computer room were in good shape unlike in other placed I have visited where the computers were out-of-date and not really very useful. The dining area was well kept and had matching utensils, which was unique.

Ormond In The Pines

Review by



Mar 28, 2016

I Visited This Community

We had a good experience at Ormond In The Pines, but my father didn't like it. The building was old, and the price was fair. We had an excellent meal in the beautiful dining area.

2 people found this helpful. Was this helpful?
Description of Ormond In The Pines
_____________________________________________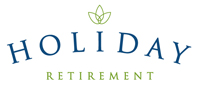 Located amongst a landscape of beautiful pines just miles from Daytona Beach, Ormond In The Pines is the destination you've been waiting to come home to. Residents enjoy our proximity to fun shops, fine dining and excellent healthcare. We're also close to the theme parks of Orlando, the Kennedy Space Center, the Dolphin Research Center and historical Saint Augustine. Our warm and dedicated live-in managers are on hand to make you feel like a valued member of our family, and we look forward to meeting you.
Ormond In The Pines is owned and operated by Holiday Retirement, a company in the business of providing comfort, value and security to seniors. Since 1971, we have led the industry in independent senior care, with nurturing community environments providing unrivaled service, compassion and care.
Featured Amenities
Accommodations at Ormond In The Pines range from studios to one- and two-bedroom apartments. All private residences are furnished with modern fixtures tailored to
your style and taste, as well as in-suite climate controls and an emergency call system for added peace of mind.
Our residents are free to take advantage of our on-site amenities, including our extensive library, piano room and outdoor swimming pool. In addition, as many as eight different activities are on the schedule every day, designed to enrich seven different dimensions of your life: physical, emotional, spiritual, intellectual, creative, social and vocational.
Available Services
Our friendly staff are available 24 hours a day to take care of life's daily chores. Our weekly linen and housekeeping service
means you never have to worry about dusting, cleaning or doing laundry. We also serve three chef-prepared meals daily in our elegant, restaurant-style dining room.
While staying at our community, you will enjoy the opportunity to participate in Holiday Retirement's exclusive travel program. Through this program, seniors can visit nearly any of our more than 300 retirement communities for up to seven nights at no additional charge. During your visit, you'll receive all the same service and amenities you enjoy at home while having the chance to meet new friends and experience new places.
Ormond In The Pines invites you to become a part of our thriving community and enjoy deluxe retirement living today!
Costs for Ormond In The Pines
Assisted Living Starting Cost per Month: $1,599
Independent Living Starting Cost per Month: $1,599
Amenities at Ormond In The Pines
Property Info
Emergency Services: Less than 3 Miles
Shopping: Less than 1 Mile
Recreation: Less than 2 Miles
Minimum Age: 55
State License #: 5535
Private Units
Studio Apartments
1-Bedroom Units
2-Bedroom Units
Air Conditioning/Climate Control
Kitchenette
Emergency Call System
24-Hour Staffing
Parking Provided
Fitness Room/Gym
Chapel Services
Billiards Lounge
Game Room
TV & Media Room
Activities
Full-Time Activity Director
Craft Club
Live Entertainment
Candlelight Dinners
Happy Hour
Amenities
Outside Patio/Gardens
Cable/Satellite TV
Pet Policy: Small pets allowed
Private Dining Room Available
Restaurant-Style Dining
Services
Transportation to Appointments
Other Transportation Provided
Private Laundry
Housekeeping
Linen Service
Travel Program
Live-In Managers
Back to Top
Resources Near Ormond In The Pines
Nearby Senior Communities
Senior Living in Nearby Cities
Other Senior Living in Ormond Beach