Yosemite Gardens
(4 reviews)
2100 Fowler Ave , Clovis, CA 93611
Reviews of Yosemite Gardens
Write a review
Review Averages
3.5 out of 5.0
Yosemite Gardens

Review by



Sep 13, 2017

I Am/Was A Resident Of This Facility

Overall
Staff
Activities
Food
Quality
Facility

We lived here in a very nice, ground floor apartment (to avoid using 15 hours. monthly, waiting for one small elevator.) Food quality, temperature, and selections were not to my liking. Dining room chair roulette is not a good game. About six months ago, I fell in one of the uncomfortable, low, defective, 12 year old chairs. casters stuck. and often fell out. New chairs are coming, eventually??>???? We moved last week to another facility

Yosemite Gardens

Review by



May 17, 2016

I Visited This Community

Yosemite Gardens was wonderful. They had a really nice place with lots of happy people. The staff seemed really nice, and everybody knew them. The people were well cared for, and the living state was very nice. We thought it was great, but we only visited once. They had a common dining room that was huge and beautiful with a whole lot of nice food. We were ready to go until we decided it was too far from here.

1 person found this helpful. Was this helpful?

Yosemite Gardens

Review by



May 12, 2016

I Visited This Community

Yosemite Gardens was nice, clean. and quiet. The staff was always nice, definitely caring, and not didn't rough-talk. The residents weren't very talkative, but they would be if they knew you.

2 people found this helpful. Was this helpful?

Yosemite Gardens

Review by



May 12, 2016

I Am A Current/Past Resident

We've moved into Yosemite Gardens and have been satisfied. It seems to be a pretty decent place. The food is fair. They could improve with better parking.
Description of Yosemite Gardens
_____________________________________________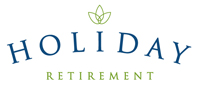 Located on beautiful grounds in the heart of Clovis, we enjoy mild and sunny weather with views of the snow-capped Sierras in the winter. We're close to shopping, healthcare, a casino, dining and wonderful area attractions. You'll want to take time to visit destinations like Old Town Clovis, Kings River and the Foristiere Underground Gardens. Our warm and dedicated live-in managers are devoted to making your life with us truly special, and we look forward to meeting you.
Yosemite Gardens is proud to be a Holiday Retirement community. Since 1971, Holiday Retirement has been creating superb residential communities where seniors feel a sense of home and belonging. This is what we like to call "The Holiday Touch."
Featured Amenities
To ensure that our residents have accommodations that suit them perfectly, we offer a variety of floor plans from which to choose. We also allow guests to bring in small
pets so that loving company is never more than a few feet away. To maintain optimal health, few things are more important than eating well, which is why we offer our guests three nutritious meals every day that are designed to meet their unique dietary needs.
Staying active is another critical ingredient for happiness, which is why at Yosemite Gardens we offer our residents a variety of activities to keep them busy. Whether volunteering with a local charity, shooting billiards in our game room or even playing a video game with their grandchildren, our residents never need to worry about getting bored.
Available Services
While staying at our community, each resident has the opportunity to participate in our exclusive travel program. Through this program, seniors can visit nearly any of our over 300
retirement communities for up to seven nights at no additional charge. During the visit, residents will enjoy all the same service and amenities they enjoy at home while having the chance to meet new friends and experience new places.
We understand that each individual is unique and that needs may change over time. Holiday does not provide any health care services. However, residents are welcome to receive services from any outside home health care provider of their choice to help them continue enjoying life at our community.
Few things are more valuable than experiencing the feeling of home, which is why at Yosemite Gardens we make every resident feel like a part of our family.
Costs for Yosemite Gardens
Independent Living Starting Cost per Month: $2,424
Amenities at Yosemite Gardens
Property Info
Emergency Services: Less than 3 Miles
Shopping: Less than 1 Mile
Recreation: Less than 1 Mile
Minimum Age: 55
Private Units
Studio Apartments
1-Bedroom Units
2-Bedroom Units
Air Conditioning/Climate Control
Kitchenette
Emergency Call System
24-Hour Staffing
Parking Provided
Fitness Room/Gym
Chapel Services
Game Room
TV & Media Room
Billiards Lounge
Activities
Full-Time Activity Director
Bible Study
Yoga, Chair Dancing & Other Exercise
Bingo, Bridge & Other Games
Happy Hour
Amenities
Outside Patio/Gardens
Cable/Satellite TV
Private Dining Room Available
Restaurant-Style Dining
Services
Other Transportation Provided
Private Laundry
Housekeeping
Linen Service
Travel Program
Live-In Managers
Back to Top
Resources Near Yosemite Gardens
Nearby Senior Communities
Senior Living in Nearby Cities
Other Senior Living in Clovis