Westwood Horizons
(0)
947 Tiverton , Los Angeles, CA 90024
(855) 840-7257
Start Here
Free Amenities
Detailed Pricing
No Obligations
Reviews
of Westwood Horizons
Learn More About Westwood Horizons
Ask a Family Advisor if this is the right community for you.
Call us free of charge at (855) 840-7257
Costs
for Westwood Horizons
Learn About Financing Options
Talk to a Family Advisor about how you can pay for care.
(855) 840-7257
Description
of Westwood Horizons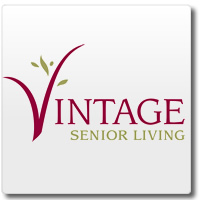 Independent Senior Living in Los Angeles, California.
Make yourself at home at Vintage Westwood Horizons in Los Angeles, California. It's a friendly, flexible environment that celebrates your individuality and nurtures your soul. We recognize that each new resident has a unique lifestyle. So we've tailored solutions to match:
Independent Living, for our most active seniors with the option to bring in home health aides as needed
Short Term Care, for a respite or recovery period
Serving neighboring UCLA, Westwood, Bel Air, Beverly Hills, Santa Monica, Century City and more cities on the West Side of Los Angeles
All options include:
A safe, secure environment
Compassionate, capable staff
Busy days, rewarding activities
3 chef prepared meals daily
Scheduled transportation for errands, medical appointments and field trips
Friendly people and a sense of community
Nearby:
Surrounded by Bel Air, Beverly Hills, Westwood and Santa Monica
UCLA campus
Plenty of retail and entertainment choices nearby including Trader Joes, CVS pharmacy and New York style delis
Medical:
The UCLA Medical Center
Pricing:
Vintage Westwood Horizons offers senior living starting at $3,200 per month, depending on availability and floor plans.
Have Questions? Enter your email address below to get more information about Westwood Horizons