The Westmont
(7 reviews)
1675 Scott Blvd , Santa Clara, CA 95050
Reviews of The Westmont
Write a review
Review Averages
3.86 out of 5.0
The Westmont

Review by



Oct 20, 2017

I Am A Friend Or Relative Of A Current/Past Resident

Overall
Staff
Activities
Food
Quality
Facility

My father is in The Westmont. He picked it out wth my brother and sister. Out of the four place they looked at, it was their favorite, plus it was the most affordable. It's very home-like, and it's loaded with activities. He's a very active person. They have great shuttle service and good food. The dining area is very nice and very tidy, and they always have snacks out. I haven't really gotten to know the staff, but the ones I've met are very nice people. We like everything about it.

The Westmont

Review by



Aug 23, 2017

I Visited This Facility

Westmont was OK. The gentleman did a very nice job taking us around. The building was very clean, but the rooms did not have a kitchen, and the closet space was minimal. They had a very small area for working out, a salon, and a nice dining room.

The Westmont

Review by



Jul 18, 2017

I Am/Was A Resident Of This Facility

Overall
Activities
Food
Facility

The Westmont was fine and beautiful inside. They have really nice places to sit outside. The only thing I don't like is that it's in one building. It doesn't have enough for me to go outside. It's close to the stores, and the bus service is really good. I stayed there for seven days. They have good, nice, and clean apartments. The people and manager are friendly. They have exercise like tai-chi, bingo, and a room with a big TV and magazines.

The Westmont

Review by



Jul 18, 2017

I Visited This Facility

I liked The Westmont, but it was darker and not as bright as the other place we visited. It was not as good a location for me. The staff was great, and the food was good, but the rooms were small.

The Westmont

Review by



Jun 23, 2016

I Visited This Community

The Westmont was fine. The apartment I saw was empty and needed some cleaning but looked nice to me. It just needed some wall patches. The staff was very friendly and good. Everybody seemed pleasant and active.

The Westmont

Review by



Jun 13, 2016

I Visited This Community

I visited The Westmont, and it was fine. The staff was very helpful and polite, but the place was very expensive. The rooms that I saw were small, but for my dad who is living in small quarters, that would not be a drastic change, although for the amount of money they are charging, I feel you are not getting a lot. The dining area felt like cafeteria to me, but it was fine. The residents were engaging each other at the table and that was nice.

The Westmont

Review by



Jun 24, 2013

I Visited This Community

The Westmont in Santa Clara is a clean, multi-level facility with a professional staff. It is convenient to the civic center, shopping, and the local senior center.
Description of The Westmont
_____________________________________________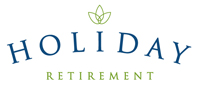 Built on beautiful grounds in a quiet corner of Santa Clara, you'll love the tasteful quality of our facilities while enjoying all the convenience of the nearby community. We're just minutes from shopping, healthcare, dining and wonderful local attractions. If you're in the mood to explore, you'll want to visit destinations like Mission Santa Clara de Asis, Great America and our charming farmers market. We're a community that feels more like family, and you'll wish you'd come home to The Westmont sooner.
The Westmont is owned and operated by Holiday Retirement, a company in the business of providing comfort, value and security to seniors. Since 1971, we have led the industry in independent senior care, with nurturing community environments providing unrivaled service, compassion and care.
Featured Amenities
The Wesmont offers a wide selection of elegant studio, one- and two-bedroom apartment suites to suit every taste. Units include ample closets, private bathrooms, kitchenettes and emergency call systems.
Our open community design is ideal to mix and mingle with your neighbors at our frequent social gatherings, exercise classes, book groups, music programs and game tournaments. Convenient shuttle services are available to take residents to appointments, errands and to enjoy the cultural and shopping opportunities that Santa Clara has to offer.
Available Services
While staying at our community, each resident has the opportunity to participate in our exclusive travel program. Through this program, seniors can visit nearly any of our over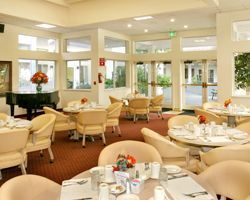 300 retirement communities for up to seven nights at no additional charge. During the visit, residents will enjoy all the same service and amenities they enjoy at home while having the chance to meet new friends and experience new places.
Our all-inclusive lifestyle provides complimentary regular housekeeping and linen service, cable, utilities, laundry facilities, guest parking, and a tempting menu of world-class cuisine served three times daily. We understand that each individual is unique and that needs may change over time. Holiday does not provide any health care services. However, residents are welcome to receive services from any outside home health care provider of their choice to help them continue enjoying life at our community.
The Wesmont offers a friendly, caring atmosphere and superb amenities for enjoying an independent lifestyle.
Costs for The Westmont
Independent Living Starting Cost per Month: $2,949
Amenities at The Westmont
Property Info
Emergency Services: Less than 3 Miles
Shopping: Less than 1 Mile
Recreation: Less than 1 Mile
Minimum Age: 55
Studio Apartments
1-Bedroom Units
2-Bedroom Units
Air Conditioning/Climate Control
Kitchenette
Emergency Call System
24-Hour Staffing
Parking Provided
Fitness Room/Gym
Chapel Services
Billiards Lounge
Game Room
TV & Media Room
Library
Activities
Full-Time Activity Director
Live Music
Wii Bowling
Happy Hour
Exercise Classes
Amenities
Outside Patio/Gardens
Cable/Satellite TV
Pet Policy: Pets allowed
Private Dining Room Available
Restaurant-Style Dining
Services
Other Transportation Provided
Private Laundry
Housekeeping
Linen Service
Travel Program
Live-In Managers
Back to Top
Resources Near The Westmont
Nearby Senior Communities
Senior Living in Nearby Cities
Other Senior Living in Santa Clara