The Chateau At Harveston
(3 reviews)
40024 Harveston Dr , Temecula, CA 92591
Reviews of The Chateau At Harveston
Write a review
Review Averages
5.0 out of 5.0
The Chateau At Harveston

Review by



Jul 8, 2016

I Visited This Community

The only one we visited was Harveston. It's a really nice facility with bright and spacious rooms. They had a library, a dining room, a game room, a TV room, a workout area, a craft room, and an outdoor area. The staff was very friendly, and there are a lot of activities that appeal to my grandmother. They have non-denominational church services and bingo, and for my grandfather, they have football games on like football parties.

1 person found this helpful. Was this helpful?

The Chateau At Harveston

Review by



Jul 6, 2016

I Visited This Community

The Chateau At Harveston was very lovely and pleasant. It was very clean too. I was very impressed with all the beautiful services that they have for their residents. I met a few residents and I had dinner there and the food was very good. The rooms are beautiful and I can have my own furniture. Their apartments are nice and are not cramped. The grounds were beautifully kept. The manager was very accommodating and friendly. I saw some of the activities and they do have a nice roster of activities. It looks like an A++ facility. It may be a little pricier for some, but I think it's worth it.

1 person found this helpful. Was this helpful?

The Chateau At Harveston

Review by



May 26, 2016

I Visited This Community

The Chateau at Harveston was a totally different type of facility. It was only independent and was very elegant and very nice. You could just go ahead and stay in your own apartment for the whole length of time and take caregivers. They had a large amount of caregivers which were either trained by them or were coming from an agency. It was just a different way of looking at it.

1 person found this helpful. Was this helpful?
Description of The Chateau At Harveston
____________________________________________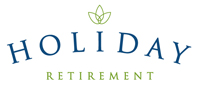 Situated on beautiful grounds in the gorgeous town of Harveston, you'll love the elegant comfort of The Chateau at Harveston while enjoying the convenience of the nearby community. We're just minutes from shopping, healthcare, dining and many wonderful regional attractions. If you're in the mood to explore, visit destinations like Old Town, Lake Harveston, Lake Elsinore, our farmers market or one of several area wineries. We're a community that's more like a family, and you'll wish you'd come home to us sooner.
The Chateau at Harveston is owned and operated by Holiday Retirement, a company that takes great pride in offering a remarkable senior living experience. They have been providing gorgeous accommodations for seniors since 1971.
Featured Amenities
Living in our community, you have the opportunity to enjoy three freshly prepared meals per day in our restaurant-style dining room. The Chateau at Harveston is a
great place to socialize and with our robust calendar of activities, we have something for everyone. Come work up a sweat during our exercise class or enjoy the stimulating conversation that follows one of our exciting educational lectures.
Our beautiful accommodations are available in studio, one-bedroom and two-bedroom options. The diverse size of our rooms allows you to furnish your space in whatever style you desire. As we welcome you into our family, we also celebrate the opportunity to welcome your cat or dog as well.
Available Services
Set your mind at ease by joining our family, where our live-in managers are available to you around-the-clock. If you have an appointment or fun-filled day planned, take
advantage of our complimentary shuttle service. Thanks to our weekly housekeeping and linen service, you will no longer be held captive to household chores.
We understand that each individual is unique and that needs may change over time. Holiday does not provide any health care services. However, residents are welcome to receive services from any outside home health care provider of their choice to help them continue enjoying life at our community.
For seniors who desire a great place to enrich their lives and explore their passions, The Chateau at Harveston is wonderful choice.
Costs for The Chateau At Harveston
Independent Living Starting Cost per Month: $2,999
Amenities at The Chateau At Harveston
Property Info
Emergency Services: Less than 4 Miles
Shopping: Less than 1 Mile
Recreation: Less than 1 Mile
Minimum Age: 55
Private Units
Studio Apartments
1-Bedroom Units
2-Bedroom Units
Kitchenette
Emergency Call System
24-Hour Staffing
Parking Provided
Fitness Room/Gym
Billiards Lounge
Game Room
TV & Media Room
Activities
Full-Time Activity Director
Happy Knitters
Out to Lunch Bunch
Golf Practice
Crafts & Model Hobby Clubs
Amenities
Outside Patio/Gardens
Cable/Satellite TV
Pet Policy: Pets allowed
Private Dining Room Available
Restaurant-Style Dining
Services
Other Transportation Provided
Private Laundry
Housekeeping
Linen Service
Travel Program
Live-In Managers
Back to Top
Resources Near The Chateau At Harveston
Nearby Senior Communities
Senior Living in Nearby Cities
Other Senior Living in Temecula