Need help? Have questions? Call 1-800-748-4024
Mission Commons
10 Terracina Blvd, Redlands, CA 92373
Description of Mission Commons
________________________________________________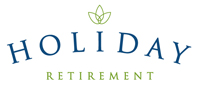 Constructed with beautiful, Spanish-style architecture and nestled within the heart of Inland Empire in Southern California, you'll be delighted to call Mission Commons home. We're just minutes away from shopping, hospitals and doctors. Be sure to visit the charming Redlands Historic District, the Lincoln Shrine and Temecula Wine Country, or just enjoy our stunning gardens and friendly staff waiting to cater to your needs. We're a family at Mission Commons, and you'll wonder why you didn't move in with us sooner.
Mission Commons is owned and operated by Holiday Retirement, a company in the business of providing comfort, value and security to seniors. Since 1971, Holiday has been creating cheerful communities for individuals who want to enjoy an independent and enriching retirement.
Featured Amenities
Mission Commons offers a range of fun and engaging activities that help residents live more robust and rewarding lives. From bean bag baseball and fitness bees to art
scavenger hunts and an ukulele playing group, there is never a dull moment at our community. We also boast an exercise room, billiards lounge and game area for your enjoyment.
Our spacious apartments come in a selection of studio, one- and two-bedroom floor plans and feature in-suite climate control, private bathrooms, plush carpeting and an emergency call system for added safety and security. Pets are also welcome to join you in your new home.
Available Services
As part of our all-inclusive retirement experience, our professional staff are available around the clock to provide your personal residence with regular housekeeping,
linen changing and laundry services.
Mission Commons is proud to participate in Holiday Retirement's exclusive travel program. Enjoy the opportunity to travel to nearly all 300 Holiday Retirement communities across North America for no extra cost. While visiting, you'll enjoy the same services you do at your home community while meeting new people and exploring new places.
Mission Commons is a vibrant senior living community where our live-in managers are always at your service and make you feel right at home.
Costs for Mission Commons
Assisted Living Starting Cost per Month: $2,674
Independent Living Starting Cost per Month: $2,674
Amenities at Mission Commons
Property Info
Licensed Capacity: 59
Emergency Services: Less than 1 Mile
Shopping: Less than 1 Mile
Recreation: Less than 1 Mile
Minimum Age: 55
State License #: 366413258
Private Units
Studio Apartments
1-Bedroom Units
2-Bedroom Units
Kitchenette
Emergency Call System
24-Hour Staffing
Parking Provided
Fitness Room/Gym
Billiards Lounge & Game Room
Library
TV & Media Room
Hot Tub
Activities
Full-Time Activity Director
Christian Fellowship
Fitness Bees
Ice Cream Socials
Crochet Classes
Amenities
Outside Patio/Gardens
Cable/Satellite TV
Pet Policy: Small pets allowed
Private Dining Room Available
Restaurant-Style Dining
Services
Other Transportation Provided
Private Laundry
Housekeeping
Linen Service
Travel Program
Live-In Managers
Back to Top
Reviews of Mission Commons
Write a review
Mission Commons

Review by

Aug 20, 2013

Family Or Friend Of A Current/Past Resident

Beverly has put together an awesome professionally-friendly staff in the Assisted Living Wing of Mission Commons! Everyone is so personable and really makes my Mom feel like an important part of their family. Special thanks to Rich and Letrice in Activities; Angie in Housekeeping; Linkin, Megan, Laura, Richard, Irene and ALL THE OTHER Caregivers and Support Staff!

Mission Commons

Review by

Jun 9, 2013

Family Or Friend Of A Current/Past Resident

Mission Commons has been a blessing for my mother-in-law. She was in another facility which did not seem to care for her physical and mental well-being, only her monthly payments. Since we transferred her to Mission Commons, her depression has lifted, her speaking has improved and her overall appearance is once again glowing with life. The staff at Mission Commons is absolutely the best I have had the pleasure to meet. The staff is so caring and attentive to my mother-in-law's needs. The activities provided for the residents are tailored to include everyone and insure participation of each individual. The facility is well maintained and is visually appealing. Overall, I cannot express enough how much I appreciate finding this wonderful facility and the wonderful staff that runs it. If not for Mission Commons, I feel strongly, my mother-in-law's health and mental well being would be declining at a much faster pace. Mission Commons, I believe, saved her life.

Mission Commons

Review by

Jun 8, 2013

Family Or Friend Of A Current/Past Resident

Moving my mother into Mission Commons was the best decision I have ever made. The entire staff is very friendly, caring, and compassionate. They treat your loved one as if they were their own family member. They go that extra mile, others facilities wouldn't bother. The facility is clean, well kept, has easy access for walkers, wheelchairs, and canes. The atmosphere is very friendly, warm and relaxed. The grounds and landscaping are very well groomed. The facility offers many amenities, including hair salon, gym equipment and a Jacuzzi. The activity director is very enthusiastic and provides many outings, events, and great games for exercising and use of motor skills. The food is well balanced, proportioned and tasty. Every night I thank God, for providing Mission Commons for my mother. I can sleep at night, knowing that she is getting the best care she has always deserved.

Mission Commons

Review by

May 31, 2013

Family Or Friend Of A Current/Past Resident

My mother has been here for over 2 weeks. Very clean and efficient facility. The staff is very professional and friendly. The Quality of care is very good! I have heard the food is good, but have not tasted it yet. Keep up the good work! Don't know about social outings for my mom....I don't think she is up for this type of activity....but do know that it does exist!

Mission Commons

Review by

May 31, 2013

Current/Past Resident

I am a Senior, Wife and Registered Nurse. I thought I knew what a seniors need where until my husband's diagnosis with Alzheimer's. Our needs became so different. An emotional crisis for me tat also affected my health. So many decisions to make when outside help is needed. I at least knew the care he needed. People, safety, stimulating activities and rest for me. I feel like an expert after looking at many different kind of facilities. I finally found the best and only NOW realize what stress I was under. Mission Commons is for BOTH of us. I'm beginning to enjoy my life as a Senior living here at Mission commons. - M. Bouer

1 person found this helpful. Was this helpful?

Mission Commons

Review by

May 31, 2013

Family Or Friend Of A Current/Past Resident

WOW - I can't say enough how this is the very best facility available. No matter we what need/ask from the very caring staff, nothing is ever too much trouble. Talk about patience? No matter what my mother's "mood" might be, they accept her as she is and treat her with respect. The surroundings are beautiful and exquisite. My mother thinks she is dining in her old country club! This will definitely be my mother's "home" for the rest of her life. I never worry that she is not being cared for properly and I have such peace of mind as a result. The only thing I have to think about is when I will plan my next visit because absolutely everything is taken care of. The staff even cares for my mother's cat which means "the world" to my mother and to me. Anyone looking for the best facility available needs to start with Mission Commons and save themselves a lot of time because they won't want/need to look any further!

Mission Commons

Review by

May 31, 2013

Family Or Friend Of A Current/Past Resident

Mom is adjusting well, staff are very attentive. Beverly Hill is fantastic. I would recommend the Mission Commons Assisted Living to any family needing assisted living for their loved one.

Mission Commons

Review by

May 31, 2013

Family Or Friend Of A Current/Past Resident

Mission Commons staff are responsive and genuinely caring about their clients and families. The facility is like an historic resort, which older clients easily relate to. The grounds are open, green and inviting. The dining facilities, lobbies, entertainment areas, and even the hallways are bright and sunny. The overall affect is that of a safe and attractive environment. No matter what time of day I visit, I find my Mom up, dressed, out of her room and exploring all the sights and activities provided. I highly recommend Mission Commons.

Mission Commons

Review by

May 30, 2013

Family Or Friend Of A Current/Past Resident

This has been an excellent placement for my mother. She has been a resident for approximately and I believe she is getting wonderful care. She seems to be very happy in her new "home.

Mission Commons

Review by

May 30, 2013

Family Or Friend Of A Current/Past Resident

The staff is very service-oriented. They treat residents and guests with courtesy and respect. My mother has been residing in assisted living for about 6 months. Even though she can be quite demanding, the staff at Mission Commons is always patient and professional.

Mission Commons

Review by

May 30, 2013

Family Or Friend Of A Current/Past Resident

We are so very pleased with Mission Commons. My mother had been in 3 previous assisted living facilities, but none can compare with the excellent care she is now receiving at Mission Commmons. They truly are interested in each and every resident and in what they can do to make them comfortable and happy each and every day.
Resources Near Mission Commons
Nearby Senior Communities
Senior Living in Nearby Cities
Other Senior Living in Redlands