Las Villas De Carlsbad
(4 reviews)
1088 Laguna Drive , Carlsbad, CA 92008
Reviews of Las Villas De Carlsbad
Write a review
Review Averages
4.75 out of 5.0
Las Villas De Carlsbad

Review by



Aug 24, 2017

I Visited This Facility

I really liked Las Villas De Carlsbad. It's not a memory care designated facility, but it's a continuing community. What really struck me was the way the staff treats the residents and the way the residents treat each other. That was for me the most important aspect, and it was incredible to see how people cared about each other there. The price was very affordable and it's close to my house. They had a lot of really good things. The food was excellent. The individual caring was off the charts. I was really astounded that there would be such a good loving community so close to where I live.

Provider Response

Oct 4, 2017

Thank you for your kind words! We are so glad to hear your experience has been pleasant.

Las Villas De Carlsbad

Review by



Jul 19, 2017

I Visited This Facility

Overall
Staff
Food
Facility

Las Villas De Carlsbad was very clean and very beautiful. The staff was very professional and very kind, but the place was a little bit too much money for my friend. I saw an exercise room, but they did not have a swimming pool. They did have activities though.

2 people found this helpful. Was this helpful?

Provider Response

Oct 5, 2017

Thank you for your feedback! We are glad you enjoyed your tour and had a positive experience with us.

Las Villas De Carlsbad

Review by



Aug 2, 2015

I Visited This Community

Overall
Staff
Activities
Food
Quality
Facility

Las Villas De Carlsbad is an older facility but still has plenty of modern charm. Las Villas De Carlsbad has great outdoor walking trails and plenty to love as far as amenities go. The facility is located at the end of a cul-de-sac, but unfortunately, this doesn't make it too peaceful as the property backs onto a freeway (the San Diego Freeway). The good news to this facility's location is that across from it is a hotel. This facility has excellent recreational rooms and sitting areas for residents to socialize. The staff seems very friendly here as well. Las Villas De Carlsbad always has daily activities. There doesn't ever seem to be a dull moment here at this facility.

6 people found this helpful. Was this helpful?

Las Villas De Carlsbad

Review by



Nov 13, 2013

I Am A Current/Past Resident

Overall
Staff
Activities
Food
Quality
Facility

The community is older but remodeled and up-dated to an elegant status. I love the warm welcomes I always receive from the gals behind the front desk. The community offers what I have witnessed as a exceptional level of care. The residence come first. They have an incredible chef who creates the most amazing soups and entrees. Then comes the way it is served. Attention to detail is remarkable. When they throw a party it is something to not miss! The residence are friendly and love to have eye contact and mingle. They also have the continuum of care. Their skilled is not crowded and very spacious rooms. When my dad was recovering from hip surgery, he loved his care. The rehabilitation was excellent. After 10 days he didn't want to leave. The location of this community is excellent with great transportation options and a packed activity schedule.The pool is great for swimming and exercise. I think most of the money is reinvested in the entertaining of the residence. Yahoo for a good time, it almost feels like hotel accommodations.

9 people found this helpful. Was this helpful?
Description of Las Villas De Carlsbad
__________________________________________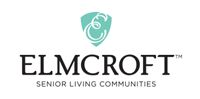 After a lifetime full of hard work and daily chores, older adults deserve the best in stress-free retirement living. That's where Las Villas de Carlsbad comes in. Located in a beautiful part of California, our community provides the activities and social life that keep retirement fun, while also offering 24-hour services that make retirement easy.
Las Villas de Carlsbad is one of the many exemplary communities owned and operated by Elmcroft Senior Living. At Elmcoft, our mission is to enrich the lives of everyone who lives with us and works with us by treating them all with dignity and respect while taking care of their individual needs.
Featured Amenities
From welcoming open spaces to an invigorating activity schedule, residents at Las Villas de Carlsbad are sure to have their daily needs met, but in a way they find enjoyable. That's especially true with our

dining program, which features new culinary creations every day served in a restaurant-style atmosphere that promotes social interaction.
We also strongly encourage our residents to chase their life-long ambitions, which is the goal of Elmcroft's Second Wind Dreams program. No matter what item residents have on their bucket list, from reuniting with long-lost relatives to swimming with dolphins, we aim to make these dreams come true and show residents that their goals are still within reach!
Available Services
When a new resident joins Las Villas de Carlsbad, family members obtain peace of mind, knowing that their loved one will be fully taken care of. We encourage each resident to live as independently as
possible, but any time assistance is needed - whether it's with getting dressed, taking medication regularly or any other daily task - we're here to help.
Specially trained staff members are available 24 hours a day to help with any task, or should an emergency arise. And those same staff members work every day to make life safer through programs such as Walking Tall, which is designed to reduce the risk of falling.
At Las Villas de Carlsbad, we treat your family member like one of our own.
Costs for Las Villas De Carlsbad
Assisted Living Starting Cost per Month: $3,900
Independent Living Starting Cost per Month: $2,970
VA Benefits Accepted
SSI Accepted
Long-Term Care Insurance Accepted
Medicaid/Medicare Accepted
Amenities at Las Villas De Carlsbad
Property Info
Licensed Capacity: 214
Emergency Services: Less than 5 Miles
Shopping: Less than 1 Mile
Recreation: Less than 1 Mile
Minimum Age: 62
Resident Capacity: 194
State License #: 374602545
Semi-Private Units
Private Units
Studio Apartments
1-Bedroom Units
2-Bedroom Units
Furnished Units
Air Conditioning/Climate Control
Kitchenette
Full Kitchen
Emergency Call System
24-Hour Staffing
Employee Background Checks
Parking Provided
Fitness Room/Gym
Beauty/Barber Shop
Library
Billiard and Game Room
Heated Swimming Pool and Spa
Activities
Full-Time Activity Director
Amenities
Outside Patio/Gardens
Computer/Internet Access
Cable/Satellite TV
Special Meals: Diabetic,Low-salt,Low-fat,Pureed
Services
On-Site Medical Visits: Geriatric physician,Dentist,Podiatrist,Speech Therapist,Occupational Therapist,Physical Therapist
Medication Management
Diabetes Care
Transportation to Appointments
Other Transportation Provided
Guest Meals
Room Service
Housekeeping
Assistance With Daily Tasks and Ambulation
Back to Top
Resources Near Las Villas De Carlsbad
Nearby Senior Communities
Senior Living in Nearby Cities
Other Senior Living in Carlsbad