Elmcroft of Maumelle
(0 reviews)
100 Bringler Drive, Maumelle, AR 72113
Description of Elmcroft of Maumelle
________________________________________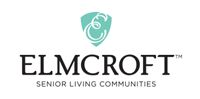 Nestled in a peaceful, wooded setting, Elmcroft of Maumelle is located in Pulaski County in central Arkansas. Little Rock, the state capital, is just across the Arkansas River. Our residents enjoy gathering on the porch, relaxing in the wooden rockers and enjoying the beautiful natural surroundings.
Elmcroft of Maumelle is one of the many exemplary communities owned and operated by Elmcroft Senior Living. At Elmcoft, our mission is to enrich the lives of everyone who lives with us and works with us by treating them all with dignity and respect while taking care of their individual needs.
Featured Amenities
From welcoming open spaces to an invigorating activity schedule, residents at Elmcroft of Maumelle are sure to have their daily needs met, but in a way they find enjoyable. That's especially

true with our dining program, which features new culinary creations every day served in a restaurant-style atmosphere that promotes social interaction.
We also strongly encourage our residents to chase their life-long ambitions, which is the goal of Elmcroft's Second Wind Dreams program. No matter what item residents have on their bucket list, from reuniting with long-lost relatives to swimming with dolphins, we aim to make these dreams come true and show residents that their goals are still within reach!
Available Services
When a new resident joins Elmcroft of Maumelle, family members obtain peace of mind, knowing that their loved one will be fully taken care of. We encourage each resident to live as independently as

possible, but any time assistance is needed - whether it's with getting dressed, taking medication regularly or any other daily task - we're here to help.
Specially trained staff members are available 24 hours a day to help with any task, or should an emergency arise. And those same staff members work every day to make life safer through programs such as Walking Tall, which is designed to reduce the risk of falling.
At Elmcroft of Maumelle, we treat your family member like one of our own.
Costs for Elmcroft of Maumelle
Assisted Living Starting Cost per Month: $4,110
Resources Near Elmcroft of Maumelle
Senior Living in Nearby Cities
Other Senior Living in Maumelle