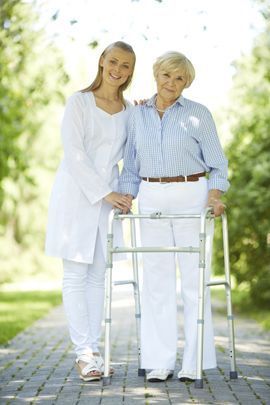 When recovering from a long-term illness or medical procedure, seniors may have the option to stay at a convalescent care center where they are cared for by professional medical staff in a homelike environment.
Here are several detailed articles on what is convalescent care and the services that are found at a convalescent care center.
Convalescent Care
Convalescent care provides a specialized environment for patients after surgeries, illness or medical procedures, and are intended for short-term care. Convalescent homes are staffed with medical professionals who can provide health care for a patient in a homelike environment. Read more about Convalescent Care…
Convalescent Care Centers
Nursing homes, convalescent care centers, rest homes. These terms are often used interchangeably but there are differences in intent. Convalescent care centers are more commonly called inpatient rehabilitation facilities (IRF). Such facilities are primarily designed to provide a homelike environment while patients recover from long-term illnesses or medical procedures. Learn more about Convalescent Care Centers...