Colorado Nursing Homes
Cost of Colorado Nursing Homes
The average cost of Nursing Homes in Colorado is $230 per day. This is higher than the national average which is $228 per day.
In Colorado there are 253 Nursing Homes. We can help you find the best matches for your needs.
Colorado Nursing Homes by City
Denver Metro Area Nursing Homes
---
Other Areas in Colorado
Map of Colorado Nursing Homes
Colorado Nursing Homes Overview
Individuals who live in Colorado can enjoy the state's stunning views from the Rocky Mountains and the rivers in the state to the wide open prairies and valleys and rivers. Seniors can enjoy such varied activities like a railroad trip that follows a historical route throughout mountainous towns, tour a ghost town museum, take in an open air symphony or enjoy a festival at a lush park. The mild climate of the state allows its residents to embrace the changing of the seasons. Seniors can enjoy a wide range of medical specialties that are top ranked in the state when they choose a nursing home in Colorado. The University of Colorado Hospital, located in Aurora, offers a number of specialties in which it has received top marks, such as diabetes management, neurology and neurosurgery and geriatrics. Located in Greeley, Colorado, the North Colorado Medical Center has shown top ranking results in the fields of pulmonology, urology, gastroenterology and nephrology.
Nursing Homes in Colorado Defined
A Colorado nursing home that offers skilled nursing care is typically what comes to mind when hearing the words: nursing home. Skilled care is reserved for those seniors who have medical conditions that need care around the clock. Intermediate care, which is often available in the same nursing home where skilled care is offered, is available for those individuals who need help with some aspect of their daily care as well as some management with their medical conditions.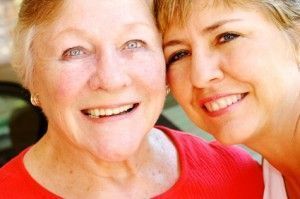 Other options besides a nursing home in Colorado for seniors without acute medical conditions might be care from a home health agency. A home health aide comes to the senior's home on a daily basis in order to provide care for daily activities such as meals, bathing, administering medication and more. Assisted living housing provides many of the same services but seniors live in a community with other seniors.
Paying for Nursing Homes in Colorado
Large cities, such as Denver and Colorado Springs have higher costs for nursing homes in Colorado than other, smaller towns. This cost includes daily care, room, board and nursing care. Other therapies, such as occupational or speech, may require an additional charge.
Regulation of Colorado Nursing Homes
Nursing homes in Colorado are regulated by the Department of Public Health and Environment. They are licensed on an annual basis. A walk through the facility during which any areas of concern are identified is the first step in this process. Residents are observed in order to note the care they receive from the staff. Using a list of questions that are standardized, residents are interviewed on their views of the care they receive including daily activities, meals and staff treatment.
Back to Top