Cypress at Golden Gate
(16)
1601 19th Avenue , San Francisco, CA 94122
(855) 840-7257
Start Here
Free Amenities
Detailed Pricing
No Obligations
Reviews
of Cypress at Golden Gate
Learn More About Cypress at Golden Gate
Ask a Family Advisor if this is the right community for you.
Call us free of charge at (855) 840-7257
Costs
for Cypress at Golden Gate
Assisted Living Starting Cost per Month:
$
Independent Living Starting Cost per Month:
$
Memory Care Starting Cost per Month:
$
Medicaid/Medicare Not Accepted
Description
of Cypress at Golden Gate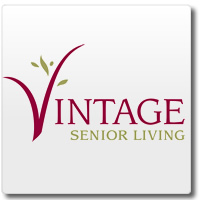 Independent Senior Living, Assisted Living and Memory Care in San Francisco, California.
Make yourself at home at the Vintage Golden Gate in San Francisco, California. It's a friendly, flexible environment that celebrates your individuality and nurtures your soul. We recognize that each new resident has a unique lifestyle. So we've tailored solutions to match:
Independent Living, for our most active seniors
Assisted Living, when you need a helping hand
Memory Care, special care for those with memory challenges e.g. Alzheimer's and dementia
Short Term Care, for a respite or recovery period
Serving local San Francisco neighborhoods including Golden Gate Heights, Forest Hill, Forest Knoll, Central Sunset, Outer Sunset, 19th Ave., Twin Peaks, Balboa Terrace, Lakeside and more
All options include:
A safe, secure environment
Compassionate, capable staff
Busy days, rewarding activities
3 chef prepared meals daily
Scheduled transportation for errands, medical appointments and field trips
Friendly people and a sense of community
Local Attractions
Unlimited world-class shopping and dining minutes away
Golden Gate Park, Fisherman's Wharf, Cable Cars, Palace of Fine Arts, Union Square and much, much more
Home of the San Francisco Giants, San Francisco 49ers and Golden State Warriors
Medical:
UCSF Medical Center
St Francis, St Mary's and Kaiser Hospitals
Pricing:
Vintage Golden Gate, a Vintage Senior Living retirement community, offers Independent and Assisted Living starting at $4,195 per month, depending on availability and floor plan.
Vintage Golden Gate also offers compassionate Memory Care services and accommodations starting at $6,895 per month, depending on floor plan and availability.
License # 385600368
Have Questions? Enter your email address below to get more information about Cypress at Golden Gate