Vancouver Retirement Communities
There are 3 Retirement Communities in Vancouver, WA and 0 Retirement Communities nearby.
Average Cost: $4,500
10011 NE 118th Avenue
Vancouver, WA 98682
Brookdale Vancouver Orchards is a beautiful community that combines country living with the upscale amenities of modern life.
---
415 South East 177th Avenue
Vancouver, WA 98683
The Quarry Assisted Living, located in Vancouver, provides seniors with a selection of amenities to encourage an enjoyable senior living experience.
---
801 Se Parkcrest Ave
Vancouver, WA 98683
---
Back to Top
Reviews of Vancouver Retirement Communities
We liked Brookdale Vancouver Orchards, but it was not as convenient for my mother to get to and from, and they just weren't very welcoming. It was a situation where we had to find a location in a hurry and our personal emotions were running very rampant at that time, but I just didn't get quite a warm, fuzzy feeling...
Read more Brookdale Vancouver Orchards reviews
---
I'm currently in Brookdale Vancouver Orchards, and it would be wise if anyone didn't come here to live. The services received or didn't receive is the problem. Corporate and local don't care. It used to be a lot better when it was Merrill Gardens, before Brookdale took over...
Read more Brookdale Vancouver Orchards reviews
---
Back to Top
Map of Vancouver Retirement Communities
Information About Retirement Community in Vancouver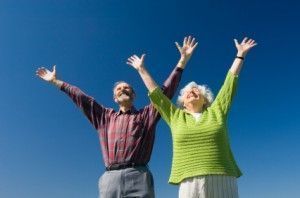 Situated on the north bank of the Columbia River, Vancouver is the fourth largest city of the state of Washington. Being located in the lowlands of Washington, it has a subtropical climate with 143 days of sunshine annually. Moreover, it boasts of a long and rich history having been regarded by European settlers back in the 1800s as the only ideal location for settlement west of the Rocky Mountains. Today, Vancouver has a flourishing economy that is largely focused on technology, construction and service industries. Its excellent climate and robust social scene make Vancouver retirement communities the home of choice for many seniors.
Attractions
Residents never suffer from lack of recreations and pastimes in Vancouver. For people who love scenic landscapes and anything outdoors, Vancouver-Clark Parks and Recreation list of 91 area parks should keep them busy all year round. In addition, people who harbor love for the arts will find soon enough that artistic expression takes on many forms in Vancouver's numerous art galleries, museums, amphitheaters and libraries. In fact, Clark County Historical Museum is home to a Brautigan library, which features more than 400 unpublished works of writers from all over the world. Moreover, the city has several sites for history buffs such as Fort Vancouver Historic Site, Vancouver National Historic Reserve and George C. Marshall House.
Senior Activities
Seniors living in Vancouver retirement communities experience a sense of belonging by participating in a wide-range of activities where residents socialize and interact with other seniors. One such activity is the government-organized 50+ Travel Program. In this program, residents aged 50 and above are taken on a tour to city museums, gardens, art galleries and other recreational events. Furthermore, the city also organized 50 and Better Senior Program. This program includes activities like dances, wellness talks, workshops, seminars and clubs. For seniors who cultivate a particular hobby or interest, the program is the perfect avenue to meet like-minded individuals.
Medical Facilities
Residents of Vancouver retirement communities can take advantage of one of the best medical facilities of the country. Two of the most notable hospitals in the city are Legacy Salmon Creek Medical Center and Southwest Washington Medical Center. Both hospitals offer quality patient care using latest medical technology and world-class facilities. Additionally, they offer extensive health services with treatment centers and clinics for different specialties like neurology, cardiology, bone and joint, cancer and pain management.
Transportation
Residents of the city benefit from a very comprehensive transportation system. Seniors in Vancouver retirement communities enjoy greater mobility with C-Tran buses, paratransit vehicles, and van pools that operates all over the whole metropolis. Express routes to downtown Portland are also available. Additionally, MAX light rail, Portland's transportation system operated by Tri-Met offers a route extension to Vancouver. Portland Mall serves as the gateway for this route. People with disabilities as well as seniors aged 62 and above enjoy discounted fares on all C-Tran buses. Vancouver is a vibrant city that is nestled among the best that the outdoors has to offer. It has a thriving economy and everyone has convenient access to retail and medical services. For a well-rounded living experience, Vancouver retirement communities have much to offer.
Back to Top