Puyallup Assisted Living
There are 9 Assisted Living Facilities in Puyallup, WA and 19 Assisted Living Facilities nearby.
Average Cost: $4,500
---
17607 91st Avenue E
Puyallup, WA 98375
A community that provides a wide selection of services and amenities, Silver Creek by Bonaventure is an ideal community for senior living in Puyallup.
---
123 Fourth Avenue NW
Puyallup, WA 98371
An active lifestyle, easy access to recreation and shopping and a caring staff are hallmarks of Brookdale Puyallup. We have the welfare of your family in mind.
---
4610 6th Street Place SE
Puyallup, WA 98374
Located in Puyallup, Brookdale Courtyard Puyallup is a caring and professional provider of accommodations and services for assisted living.
---
---
---
---
511 10TH AVENUE SOUTHEAST
Puyallup, WA 98372
---
---
Back to Top
Reviews of Puyallup Assisted Living Facilities
---
---
---
---
---
Back to Top
Map of Puyallup Assisted Living Facilities
Information About Assisted Living Facility in Puyallup
Located at the base of Mt. Rainier, the city of Puyallup is just 10 miles inland from neighboring Tacoma and only a 30-minute drive south of Seattle.
Formerly a farming community known for its berries and flowers, Puyallup has blossomed into a regional center of commerce for East Pierce County. Puyallup assisted living seniors are provided with numerous shopping, dining and recreational activities to suit their active lifestyles.
Puyallup Recreation
Even though they are just a short ride away from the hustle and bustle in Seattle, many
Puyallup senior living
residents choose to stay close to home for fun and leisure. Seniors who enjoy pressing their luck visit the nearby Emerald Queen Casino in Fife, which in addition to offering a variety of slot machines and Vegas-style table games also hosts a rotating line-up of well-known musical and comedy performers. Many
assisted living
seniors also head over to South Hill Mall in Puyallup's South Hill neighborhood. The Mall is home to a six-screen Regal Cinemas, several prominent restaurant chains, and big box retailers such as Target, Macy's, JCPenny and Sears.
Puyallup Activities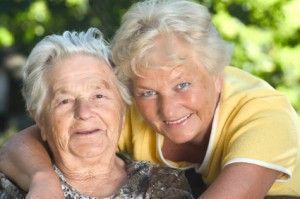 If the activities provided at a
Puyallup assisted living
community aren't enough, seniors may take advantage of the classes and programs offered by the
Puyallup Recreation Center
. The Center offers a range of activities from Bingo to Pinochle to line dancing and table tennis. With a spring event that happens in April and a bigger Fall event in September, the
Puyallup Fair
is a favorite among residents all over the Puget Sound region who travel from all over to "Do the Puyallup." The Fair celebrates the city's agricultural roots with a rodeo, demo derby, animal exhibits and delectable down-home food booths.
Puyallup Medical Facilities
Puyallup senior living
residents must look after their health in order to keep up with all there is to see and do in the city.
Good Samaritan Hospital
in Puyallup has been serving residents of East Pierce County since 1952. A part of the MultiCare health network of hospitals and clinics, Good Samaritan is home to 300 of the region's top doctors, the Dr. Richard C. Ostenson Cancer Center, and a newly-renovated, state-of-the-art surgery center. The hospital also offers healthcare services through a number of neighborhood clinics throughout the city.
Puyallup Transportation
Public bus transportation from a
Puyallup assisted living
community to anywhere in the city and surrounding areas is available through
Pierce Transit
. Seniors may also take advantage of the regional commuting options provided by
Sound Transit
, which offers express bus as well as commuter rail service to and from Tacoma and Seattle-great for a day trip to museums, shopping and more. For seniors with mobility issues, Pierce Transit runs a
SHUTTLE
program that provides door-to-door service in wheelchair equipped vans that operate within the Pierce Transit service area. Search for
senior living communities
in Puyallup by visiting our
Puyallup Assisted Living
page.
Written by senior housing writer Jacqui Howell.
Back to Top