Bellevue Retirement Communities
There are 0 Retirement Communities in Bellevue, WA and 0 Retirement Communities nearby.
Average Cost: $4,500
Map of Bellevue Retirement Communities
Information About Retirement Community in Bellevue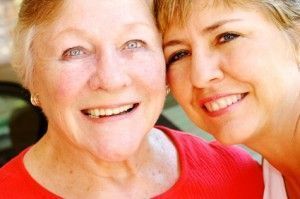 Bellevue is an ever-expanding city located in the eastern portion of the Puget Sound area of Washington, technically considered the Eastside of King County. With four annexed neighborhoods, Bellevue gained over 5,400 new residents during 2012. Development of the area began during the early 1900's, but the city was incorporated only in 1953. The city is located between Lake Washington and Lake Sammamish. It has a population of over 125,000. This city is the 6th wealthiest in the state. Bellevue, WA retirement communities are surrounded by a progressive, urban atmosphere. CNN Money has listed this area as one of the best places to live.
Attractions
Bellevue, WA retirement communities can provide numerous opportunities to residents. Attractions of all kinds exist here including exploring the lush woods and numerous trails in the area. Visitors can partake in the annual Bellevue Arts and Crafts Festival, Sculpture Exhibition, Bellevue Arts Museum, Doll Museum, Philharmonic Orchestra and any number of other cultural events. There are numerous upscale retail establishments including the Bellevue Square Mall and Neimann Marcus exist for high-end shopping as well as a number of eating establishments, ranging from fast food to fine dining experiences.
Senior Activities
Residents of Bellevue WA retirement communities can be assured of a busy lifestyle. Five community centers offer programs for all age groups in Bellevue. For instance, the North Bellevue Community Center works in conjunction with retirement communities to offer a number of classes and activities suitable for the elderly populations. Activities can include bus trips, walks along lush trails in state parks, guided tours, enrichment classes and/or exercise classes. Potluck gatherings are regularly scheduled to increase socialization among attendees. The Bellevue Aquatic Center offers a number of senior-friendly classes to increase physical activity while having fun.
Medical Facilities
If Bellevue WA retirement communities are concerned about residents having accessible medical facilities, they are fortunate to be located so close to Seattle which is full of world-class hospitals, medical centers and research facilities, including the Fred Hutchinson Research Hospital. Bellevue is the home to Medic One, known internationally for being the best in emergency medical services. Medic One is a countywide public service organization that is supported by taxpayers.
Transportation
Bellevue WA retirement communities are perfectly located for a number of public transportation options. The area itself is central to many Puget Sound cities, adding to the convenience factor of living here. Transportation includes taking the Sounder train to any number of points along the Puget Sound area. There is a senior-friendly fare for this transportation. Riders can also take any number of buses along the Sound Transit route. Buses are available at reduced rates throughout the King County Transit System. Also remember that many retirement communities offer van or bus service to points of interest to help residents. Residents of Bellevue WA retirement communities are surrounded by world-class scenery, popular retail establishments, fine dining venues and a strong cultural atmosphere. The area provides numerous opportunities for exploring, learning and having fun. With so much available, this can be an ideal place to live. Come see why this beautiful and diverse city is rated as one of the best places to live.
Back to Top