Norfolk Senior Living
There are 43 Senior Living Options in Norfolk, VA and 30 Senior Living Options nearby.
Average Cost: $4,500
Map of Norfolk Senior Living Options
Information About Senior Living Option in Norfolk
Located at the mouth of the Chesapeake Bay, Norfolk is a historic city that has successfully merged the old and the new into a rich and thriving culture. Home to the world's largest naval station, the city takes pride in its military and American heritage and provides miles of waterfront property. With its active naval base, Norfolk is home to many young families, but it also has a generous number of seniors, many of whom are retired veterans. Retirees especially enjoy Norfolk for its mild climate, which rarely freezes and is not as hot as other southern cities, as well as its abundant access to water, which provides opportunities for day cruises, fishing and swimming. No matter one's interests,
Norfolk senior living
provides an abundance of activities with all the benefits of a major city.
Norfolk Attractions
The Chesapeake Bay has been a hub of activity in Norfolk since colonial times, and today it offers a variety of attractions for active seniors. Daily cruises provide a chance to be on the water, exploring the harbor and witnessing beautiful views of the city. Seniors who prefer to stay on dry land, but still want to enjoy the Bay can take walking tours through the marshes and estuaries where they can experience the outdoors and discover the rich habitat of the Chesapeake. Residents of senior living in Norfolk enjoy a wealth of nearby cultural and historical destinations, including the
Chrysler Museum of Art
and
MacArthur Memorial
. Animal and plant lovers will enjoy spending time at the
Virginia Zoo
and
Norfolk Botanical Gardens
, while shoppers explore the stores and restaurants at the
Waterside Festival Marketplace
and
MacArthur Center
mall.
Norfolk Senior Activities
The city operates two local
senior centers
: the Southside Senior Center and the Ocean View Senior Center. Both are open to all adults age 55 and older, and provide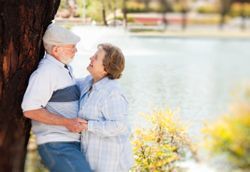 regular activities and get-togethers meant to enhance the Norfolk senior living community. Programs at the centers are varied and include everything from health and physical activities to social and political debates. Other centers in the area, such as the
Primeplus Norfolk Senior Center
, offer day programs for active adults including Tai Chi, Bingo, ceramics and organized day trips.
Norfolk Medical Facilities
With two major city hospitals and several other medical facilities nearby, Norfolk senior living means never being far from quality health care. One area hospital,
Sentara Norfolk General Hospital
, is highly praised for its heart program and has been listed as one of America's Best Regional Hospitals 11 times by
U.S. News and World Report
. The hospital has also won the Hampton Roads Consumer Choice Award for the past 12 years. Additionally, the nearby
Bon Secours DePaul Medical Center
offers a range of services, including everything from orthopedics to a premier cancer center.
Norfolk Transportation
It's easy to get around the city from a Norfolk senior living community with the many public transit options offered by
Hampton Roads Transit (HRT)
. The public transportation systems in Norfolk are not only convenient, but they are inexpensive, especially for seniors who qualify for lower rates. In addition to comprehensive bus service,
The Tide
, Virginia's first light rail system, frequents 11 stops outside of the downtown region. The city's electronic trolley system (
NET
) provides a 2.2-mile circuit of the downtown area, and the quick and inexpensive
Paddlewheel Ferry
carries passengers to the nearby historic town of Portsmouth.
Find Senior Living in Norfolk
With its abundant culture, history and activities, senior living in Norfolk offers an active and enriching lifestyle for retirees. Browse our comprehensive directory to find
Independent Living
,
Assisted Living
and
Retirement Communities
in Norfolk.
Written by senior housing staff writer
.
Back to Top